Men's boots, shoes, sandals, hiking, trail running, casual, work shoes, tactical, etc. And of high quality for great performance. In addition to shoes this brand designs clothing and accessories. Find socks, shirts, jackets, pants, shorts, and more.
Merrell is an American footwear company founded by Clark Matis, Randy Merrell, and John Schweizer in 1981 as a maker of high-performance hiking boots. Since 1997 the company has been a wholly owned subsidiary of shoe industry giant Wolverine World Wide.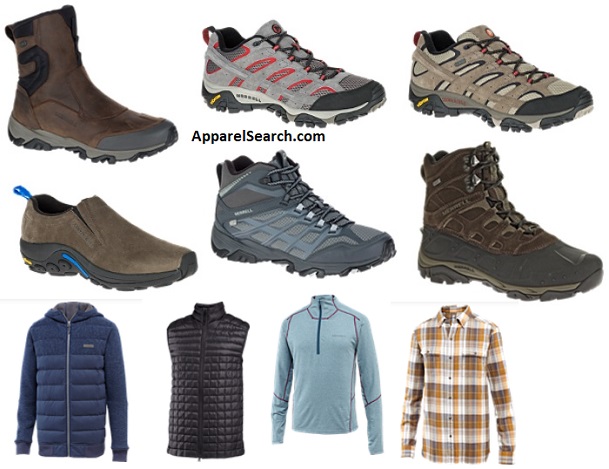 Learn more about the men's Merrell footwear brand at their website.
If you have changed your mind and do not wish to research the brand Merrell, you can use the search engine on this page to find another clothing label that may be of more interest.
Learn more about Merrell.
Research additional men's fashion brands from the following pages of our directory.
Have you seen our Fashion Designer Directory section.
Apparel Search is a leading guide to fashion, style, clothing, glam and all things relevant to apparel. We hope that you find this Merrell page to be helpful.
The clothes that you are wearing today is most certainly in style.

Merrell