Nautica is a mid-range to high-end American apparel brand of the VF Corporation featuring primarily men's, women's, children's apparel and accessories, as well as home, watches, and fragrance. Nautica was founded in 1983 by clothing designer David Chu and a partner. It was purchased for cash and stock in 1984 by State-O-Maine, a New York-based apparel company. State-O-Maine changed its name to Nautica in 1994. VF Corporation purchased Nautica in 2003.
Over the past few decades, Nautica has become one of the most important and most recognized American brands throughout the world.
At Nautica they celebrate, love and respect the water, everywhere, everyday. Their nautical heritage and spirit is reflected in every aspect of their menswear brand categories and their quality products are crafted with integrity and are enhanced with performance capabilities.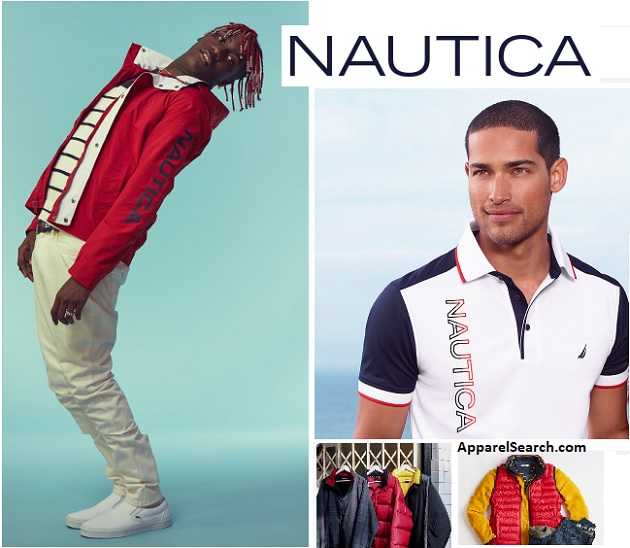 Learn more about the Nautica Men's Clothing brand at their website.
If you have changed your mind and do not wish to research the brand Nautica, you can use the search engine on this page to find another clothing label that may be of more interest.
Research additional men's fashion brands from the following pages of our directory.
Have you seen our Fashion Designer Directory section?
The clothes that you are wearing today is most certainly in style.
Apparel Search is a leading guide to fashion, style, clothing, glam and all things relevant to apparel. We hope that you find this Nautica page to be helpful.

Nautica