Learn about the company behind the brand from our Danskin company profile page.
The Danskin® Brand has proudly been synonymous with femininity since 1882, innovation, quality and superior comfort and fit. Starting out as a family owned business that catered to New York City's dancers selling tights, tutus, and leotards, Danskin® soon became the standard for dancers across the USA. Today Danskin® enjoys status as the ultimate female active brand, both nationally and internationally. The label has evolved with women's lifestyles for over 125 years to create the best in fashionable, functional dancewear, active wear and casual clothes as well as fitness equipment including weights, toning balls and yoga mats. Be it stylish activity-appropriate fitness, yoga, dance, gymnastics, or casual wear, Danskin® is dedicated to meeting the changing fashion wants and performance needs of active women and girls.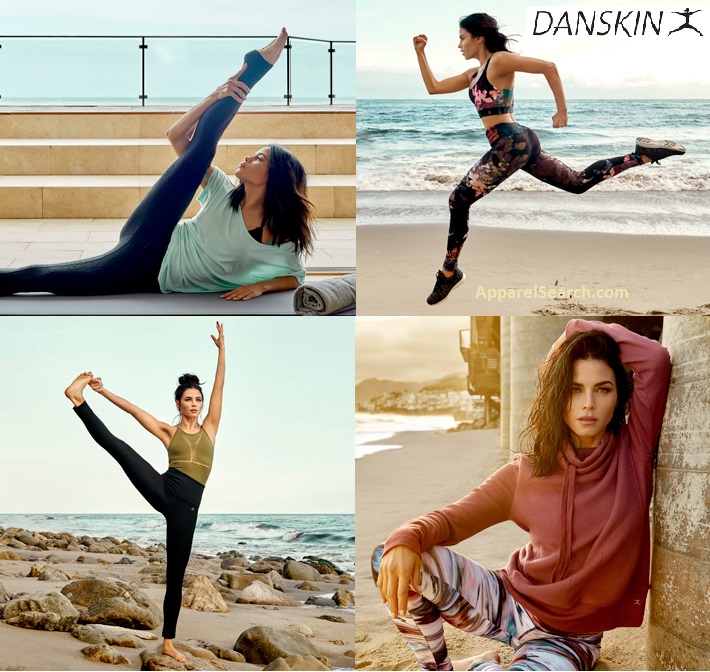 Below is a brief history of the Danskin Brand.
New York City-based Triumph Apparel Corporation, formerly Danskin Inc., is a diversified activewear company and the official licensee, manufacturer and distributor of a complete line of Danskin[R] Women's and girls exercise, dance, cheer, yoga, lifestyle apparel and fitness equipment. After the sale of its Danskin[R] intellectual property to Iconix Brand Group, Inc. the company re-established the Triumph name, which had been the brands corporate moniker earlier in its 125 year history. Danskin[R] brand is sold through better department and sporting goods stores nationwide, through more than 2,500 dance shops in the U.S., Canada and overseas, and through its own freestanding Danskin[R] boutiques and its internet merchant site Danskin.com.
Since 1882, Danskin has been the world's leading manufacturer of Women's dance and active wear. At Danskin, they use performance fabrics and precise cutting specifications to create the most comfortable, functional and fashionable designs. Effective August 2, 2007, Danskin Inc., changed its name to Triumph Apparel Corporation.
The name change was required as part of the sale of its Danskin[R] intellectual property, to Iconix Brand Group, Inc. ("Iconix") in March 2007. As part of the transaction, Danskin entered into a license agreement with Iconix to continue to operate the Danskin[R] wholesale business, including its freestanding retail stores and its internet merchant site, Danskin.com. Around that time, Carol Hochman, Triumphs Chief Executive Officer said "There has been no change in management and Triumph Apparel Corporation will be providing the same products and fine service under the Danskin[R] name on which we have built our reputation in the industry". Learn more bout the Danskin brand at their website.

April 29, 2009
Triumph Apparel Corporation (OTC:PK: TRUA), which manufactures and distributes women`s dance apparel and active wear under the name Danskin, announced on April 29th, 2009 that KSL Ventures, LLC had acquired 55% of the Company's equity and voting stock in connection with a recapitalization of the Company. KSL Ventures and affiliates will provide enhanced sourcing, manufacturing, distribution and marketing opportunities for Triumph's well-established Danskin brand, which it licenses from an affiliate of Iconix. Danskin has been the premier supplier of dance apparel and related products as well as Women's active wear and performance wear for many years. The Company is well known and highly regarded for its successful sponsorship of The Danskin Triathlon series of events held across the country and a major supporter of Women's breast cancer research through its Danskin Triathlon activities.
For more current information, please do you research
If you have changed your mind and do not wish to research the brand Danskin, you can use the search engine on this page to find another clothing label that may be of more interest.
When you are ready to research additional fashion brands for women you can try the following pages to find our alphabetical list of women's fashion brands.
Have you seen our Fashion Designer Directory section?
What ever you are wearing is most certainly trendy and stylish.
Apparel Search is a leading guide to fashion, style, clothing, glam and all things relevant to apparel. We hope that you find this Danskin page to be helpful.

Danskin