In this area of the Apparel Search fashion brand directory, you will find women's fashion brands from leading apparel companies and fashion designers. On this particular page, you will find information regarding women's clothing with the DKNY Jeans brand. You are welcome to utilize this section of our clothing guide to review DKNY Jeans news, DKNY Jeans blog posts, DKNY Jeans photos, and more. Please understand that you may run into a few photos or a tad of information that does not actually pertain to the women's DKNY Jeans fashion brand. Unfortunately, no search technology is absolutely perfect We will continue to do our best to bring you as much information about the women's DKNY Jeans fashion collection as possible.
Inspired by her daughter Gaby, Donna Karan founded DKNY in 1989 as a younger, more affordable diffusion line to run alongside her existing Donna Karan New York label. Many labels and brands have branched off of the original DKNY brand/label including DKNY Jeans, DKNY Active, DKNY Underwear, DKNY Juniors, DKNY Kids, DKNY Pure. The DKNY Jeans brand was to obviously be primarily focused on developed the brands jean collection.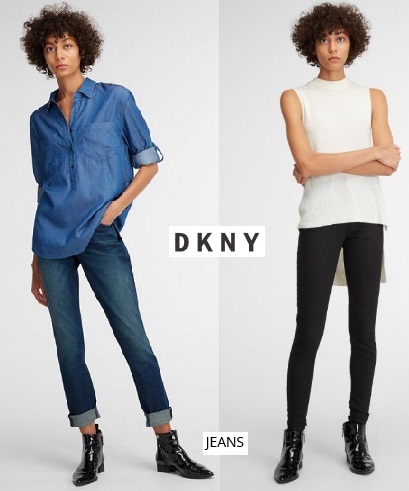 DKNY is a New York-based fashion house specializing in fashion goods for men, women & kids founded in 1984 by Donna Karan. DKNY offers eclectic, fun, wearable fashion with the energy & spirit of New York. Shop their latest styles in clothing, bags, shoes, accessories & more.
If you have changed your mind and do not wish to research the brand DKNY Jeans, you can use the search engine on this page to find another clothing label that may be of more interest.
When you are ready to research additional fashion brands for women you can try the following pages to find our alphabetical list of women's fashion brands.
Have you seen our Fashion Designer Directory section.
Apparel Search is a leading guide to fashion, style, clothing, glam and all things relevant to apparel. We hope that you find this DKNY Jeans page to be helpful.
The clothing that you are wearing today is most definitely in style. You are clearly a trendsetter.

DKNY Jeans