Donna Karan was a pioneer. A woman designing for women. Modern woman—forward-thinking, confident, and self-assured—succeeding in the world, while pulling off the balancing act of life. Since its inception in 1989, Donna Karan has been dazzling female consumers of fashion, footwear, and accessories. More than 30 years later, Donna Karan is one of the most iconic names in American fashion. Her iconic silhouettes and innovative system of dressing remain as relevant as ever, now reimagined in a modern-day Donna Karan New York and the next-generation counterpart, DKNY. Together, Donna Karan New York and DKNY are the two sides of the city that inspires everything we do.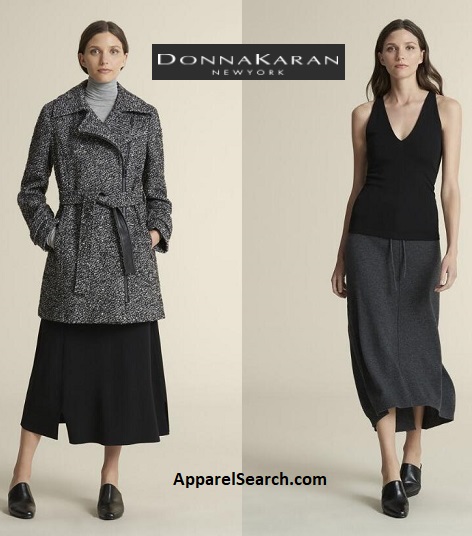 Learn more about the Donna Karan New York women's fashion brand.
If you have changed your mind and do not wish to research the brand Donna Karan, you can use the search engine on this page to find another clothing label that may be of more interest.
When you are ready to research additional fashion brands for women you can try the following pages to find our alphabetical list of women's fashion brands.
What ever designer fashion brand you are wearing, is in fashion.
Have you seen our Fashion Designer Directory section?
Apparel Search is a leading guide to fashion, style, clothing, glam and all things relevant to apparel. We hope that you find this Donna Karan page to be helpful.

Donna Karan