TOMMY HILFIGER occupies a unique position as a premium designer brand under which quality apparel, accessories and lifestyle products are offered at accessible price points. Tommy Hilfiger markets its products under several brands in order to fully capitalize on its global appeal, as each brand varies in terms of price point, demographic target and distribution. With a breadth of collections, including tailored clothing, sportswear, denim, accessories, underwear and footwear. In addition, the brand is licensed for a range of products, including fragrance, eyewear, watches, home furnishings and womenswear in North America, as well as in various geographic regions.
Their core line, TOMMY HILFIGER, embodies the brand's classic American cool spirit with a broad selection of designs across more than 25 categories, including men's, women's and kids' sportswear, footwear and accessories. With a focus on a 25 to 40 year-old consumer, TOMMY HILFIGER is internationally recognized for celebrating the essence of classic American style with a fresh, modern twist inspired by pop culture. Products are sold domestically and internationally in their TOMMY HILFIGER specialty and outlet stores, through our wholesale partners (in stores and online), through select pure play digital commerce retailers and on tommy.com.
HILFIGER COLLECTION HILFIGER COLLECTION is the pinnacle of the TOMMY HILFIGER product offerings, blending the brand's Americana styling with contemporary influences and a playful fashion edge. The collection targets 25 to 40 year-old consumers and includes designs that premiere on the runway during New York Fashion Week.
HILFIGER DENIM Targeting the 18 to 30 year-old denim-oriented consumer, the line focuses on premium denim separates, footwear, bags, accessories, eyewear and fragrance.
Learn more about the Tommy Hilfiger women's fashion brand at their official website.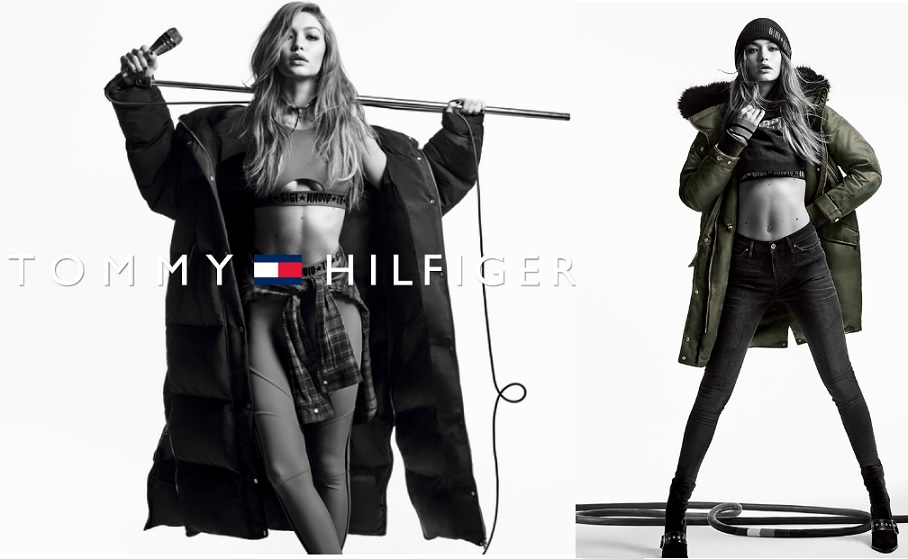 They engage consumers through comprehensive 360° marketing campaigns, which have a particular focus on innovative experiences and digital marketing initiatives. Marketing campaigns for the brand have a dedicated focus on TOMMY HILFIGER's global growth categories (women's apparel and accessories, underwear and men's tailored clothing), as well as its core men's and denim businesses.
If you have changed your mind and do not wish to research the brand Tommy Hilfiger, you can use the search engine on this page to find another clothing label that may be of more interest.
When you are ready to research additional fashion brands for women you can try the following pages to find our alphabetical list of women's fashion brands.
Apparel Search is a leading guide to fashion, style, clothing, glam and all things relevant to apparel. We hope that you find this Tommy Hilfiger page to be helpful.
Have you seen our Fashion Designer Directory section.
The clothing that you are wearing today is most definitely in style. You are clearly a trendsetter.

Tommy Hilfiger