In 1936, the Wrangler® brand – known at the time as Blue Bell Overall Company – set a new industry standard by using a fabric that reduced shrinkage to less than 1 percent. Wrangler® Advanced Comfort features four-way flex technology that's 20 percent stronger than regular denim and much more comfortable, allowing men more movement and creating jeans that last twice as long.
Wrangler® is enduring American freedom; it's in the spirit of people who work hard, have fun and recognize courageous individuality. As a company, they believe in solid commitments and perseverance in the face of obstacles and challenges. Most of all, they respect themselves, each other, their western heritage and the environment in which they live. Their history runs parallel to the rise of the country, their jeans worn by the same people who built it.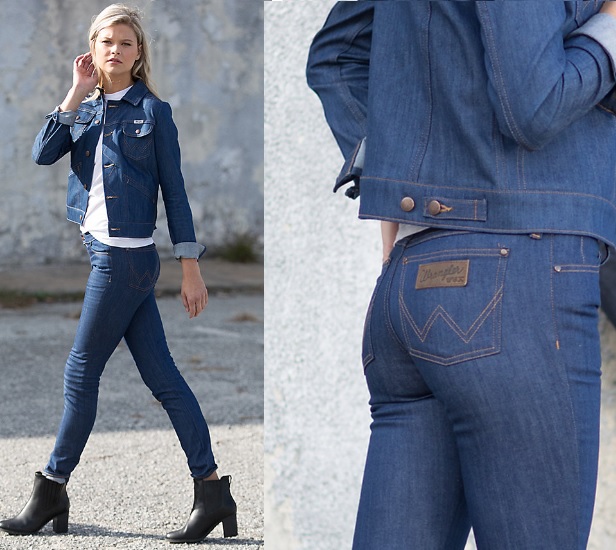 Wrangler can be found at western apparel retailers, sporting goods stores, select department stores. Learn more about women's Wrangler brand apparel at their website.
Obviously this brand is way more than simply denim. Ladies can shop for tops, shorts, hoodies, hats, accessories, and more.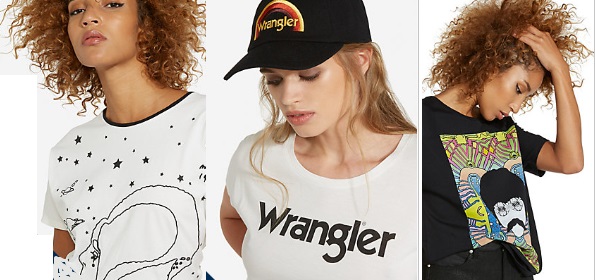 Make sure you own at least one pair of Wrangler® jeans in your wardrobe. Every women on earth should have at least one pair.
If you have changed your mind and do not wish to research the brand Wrangler, you can use the search engine on this page to find another clothing label that may be of more interest.
When you are ready to research additional fashion brands for women you can try the following pages to find our alphabetical list of women's fashion brands.
Have you seen our Fashion Designer Directory section.
Apparel Search is a leading guide to fashion, style, clothing, glam and all things relevant to apparel. We hope that you find this Wrangler page to be helpful.
The clothing that you are wearing today is most definitely in style. You are clearly a trendsetter.

Wrangler