You will find that many different types of skirt are fantastic when produced with cashmere fiber. Pencil skirts, a-line, maxi, full length, short, wrap, boho, flare, etc., all look and feel fabulous with this luxurious wool.
A skirt is the lower part of a dress or gown, covering the person from the waist downwards, or a separate outer garment serving this purpose. The hemline of skirts can vary from micro to floor-length and can vary according to cultural conceptions of modesty and aesthetics as well as the wearer's personal taste, which can be influenced by such factors as fashion and social context. The majority of skirts are self-standing garments.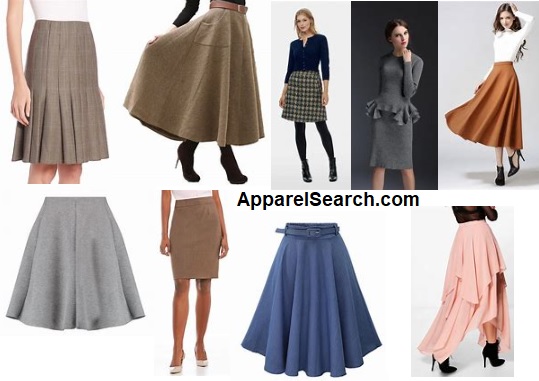 Cashmere is finer, stronger, lighter, softer, and approximately three times more insulating than sheep wool. Cashmere wool, usually simply known as cashmere, is a luxury fiber obtained from cashmere goats and other types of goat. The word cashmere is an old spelling of Kashmir, the geographical region of India and Pakistan. Cashmere skirts have a nice soft hand. Learn about what is meant by a soft hand fabric.
Learn more about cashmere wool from our textile & fiber definitions area.

Learn more about wool suppliers.