In this women's clothing section of the Apparel Search directory, you will find all sorts of interesting information regarding cotton thongs for women.
A thong is a type of underwear or style of bathing suit bottom. It would be considered a "skimpy" pair of underpants. In regard to clothing, skimpy means short and revealing. Generally utilizing small amounts of fabric.
Viewed from the front, the thong typically resembles a bikini bottom, but at the back the material is reduced to a minimum. Thongs are almost always designed to cover the most private parts, and leave part or most of the buttocks uncovered. The back of the garment typically consists of a thin waistband and a thin strip of material, designed to be worn between the buttocks, that connects the middle of the waistband with the bottom front of the garment.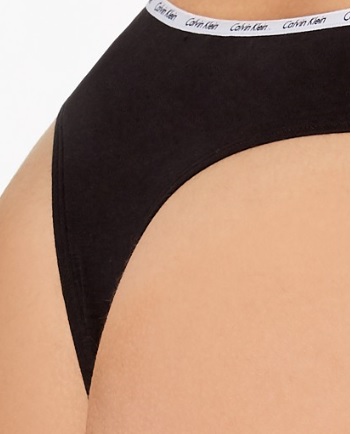 What is the difference between a G-string and a thong?
The G-string style is a type of thong. The terms are often used interchangeably but they are definitely two different garments. The back of the G-string consists only of a string size piece of fabric. Typically elastic.
Thongs come in a variety of styles with various thickness (width) of material on the rear portion. Types of thongs include the traditional thong, the G-string, and the C-string. There are a number of intermediate kinds of thongs between full rear coverage and a string rear. They come in a variety of fabrics including cotton and cotton blends. Cotton is generally used for thong underwear. If you plan to later research swimwear, synthetics may be a better choice for your thong swimwear.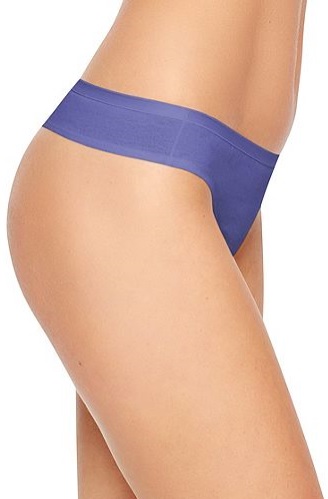 You may want to learn more about the various types of underwear from our underwear glossary.
Learn more about thongs in our fashion product influence section.
It may also be a good idea to learn more about women's swimwear.

Learn more about women's cotton fashion.
Thank you for using the Apparel Search website.