In this women's shoe section of the Apparel Search directory, you will find all sorts of interesting information regarding espadrille sandals.
It is all about the "sole".
An espadrille is a light canvas shoe with a plaited fiber sole. Espadrilles or espardenyes are casual, flat, but sometimes high-heeled shoes. They usually have a canvas or cotton fabric upper and a flexible sole made of esparto rope. The esparto rope sole is the defining characteristic of an espadrille; the uppers vary widely in style. One option would be in the form of a sandal.
A sandal is a light shoe with either an openwork upper or straps attaching the sole to the foot. Sandals are an open type of footwear, consisting of a sole held to the wearer's foot by straps going over the instep and, sometimes, around the ankle.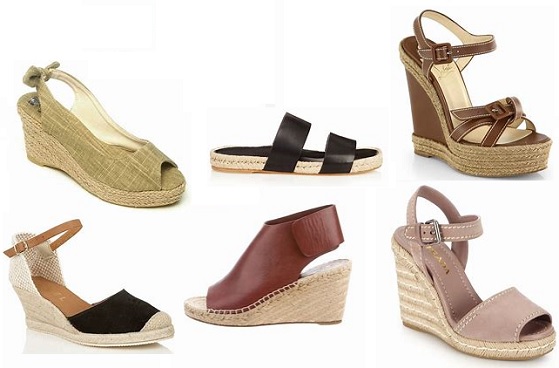 Learn more about espadrilles.
Apparel Search is a leading guide to fashion, style, clothing, glam and all things relevant to apparel. We hope that you find this Women's Espadrille Sandals page to be helpful.
What ever type of sandal you are wearing is in fashion. You may have interest in the following types of footwear as well.
If you want to be even more stylish, you should wear your favorite espadrille sandal.

Thank you for using the Apparel Search website.