Apparel Search is a leading guide to fashion, style, clothing, glam and all things relevant to apparel. We hope that you find this Women's Outdoor Apparel page to be helpful.
The outdoors is a place or location away from the confines of a building. It is definitely a good idea to wear apparel when you leave your home. The category of women's outdoor apparel not simply for clothing to be worn outside. The concept is more geared toward outside adventures such as hiking, mountain biking, fishing, etc.
Ladies can shop for outdoor apparel at retailers such as Orvis, Back Country, Dick's Sporting Goods, REI, etc.
Hoodies, vests, pullovers, rugged pants, gloves, hats, etc.
Dress appropriately for the weather, your activity, and the environmental conditions.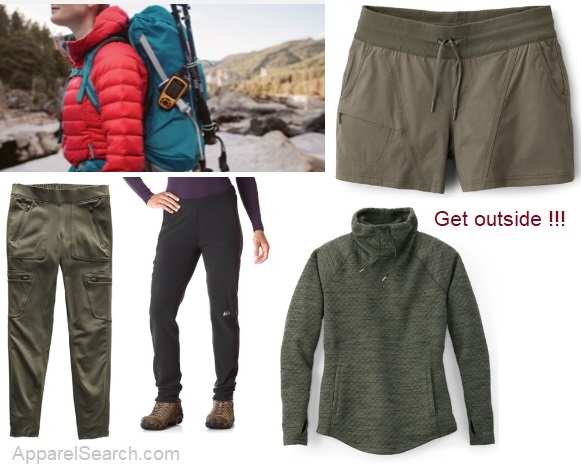 Don't forget your hiking boots if you are planning on a hike.
What ever you are wearing, is in fashion.
If you want to be even more stylish, you should wear your favorite Women's Outdoor Apparel.