Welcome to our guide to Women's Performance Apparel. Are you actually looking for ladies performance clothing or footwear? Well, we hope you are because the reality is that you have found our Ladies performance apparel page.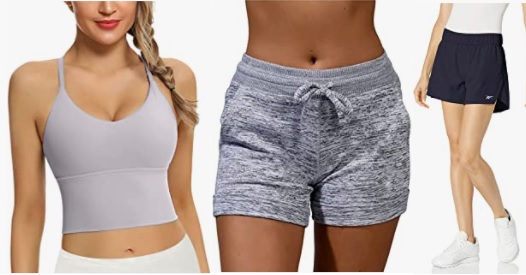 The word performance has a few meanings. We are not talking about clothing for an artistic performance such as a play or concert. On this page we are referring to athletic performance. The action or process of carrying out or accomplishing an action, task, or function. Performance apparel is often also referenced as fitness apparel or athletic apparel. This type of garment helps with the performance or function of athletic activity. For example, the clothing fabrics can help keep athletes cool, comfortable & dry utilizing moisture management & other features.
Performance fabrics are textiles that provide added benefits such as waterproofing, stain protection, odor detouring, antibacterial, flame resistance, body temperature cooling or heating, etc. Because of such added benefits one of the hottest trends in fashion is performance fabrics.
Women's performance apparel is the clothing, shoes, or fashion accessories utilized during athletic pursuits such as sports or physical training.
The women's performance apparel segment of the clothing industry is an important and growing area of the market. The category is being fuelled by the increased quantity of women engaged in fitness & the emergence of new fibers, fabrics and innovative process technologies. As new performance fabrics are created, new opportunities emerge for clothing designers & brands to improve garments & shoes. This in turn helps athletes achieve better results.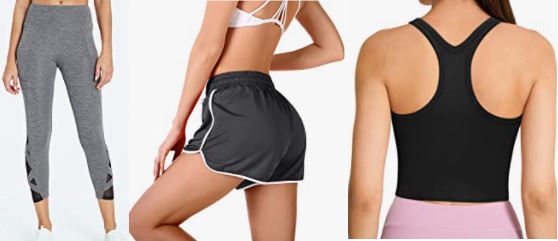 Workout clothes & activewear comes in a wide variety. Retailers have a wide range of athletic jackets, workout sweatshirts, performance fleece, plus-size workout clothes, etc. The clothes & shoes are typically light and keep you comfortable.
A similar term would be fitness fashion.
Additional resources of possible interest:
Amp-up your workout game with our collection of workout shoes, yoga pants, compression shorts, fitness tops, etc.

Apparel Search is a leading guide to fashion, style, clothing, glam and all things relevant to apparel. We hope that you find this Women's Performance Apparel page to be helpful.
What ever you are wearing, is in fashion.
If you want to be even more stylish, you should wear your favorite Women's Performance Apparel.