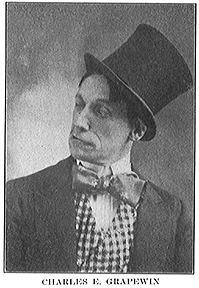 A top-hat or top hat is a kind of tall, flat-crowned, broad-brimmed hat worn by men and was especially common in the 19th century. They were made from stiffened felt made from beaver fur or from silk. A popular version, particularly in the United States in the 19th century, was the stovepipe hat. Unlike many top-hats, this version was straight, like piping, and was not wider at the top and bottom. Often they were taller than the typical top-hat.
Later on, top-hats were sometimes given an internal hinged frame, making them collapsible. Such hats are often called "opera hats", though the term can be synonymous with any top-hat, or any tall formal men's hat.
Top-hats are sometimes associated with stage magic.