Apparel Search is well known for helping members of the clothing industry find employment. People from all around the world visit our website each day for assistance with finding jobs in the fashion, footwear, beauty and accessory segments of our industry.
The business of fashion has a huge variety of career path opportunities.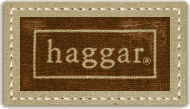 In addition to the popular options such as fashion designer, pattern maker, boutique buyer, fashion model, public relations manager, etc., the industry provides a huge assortment of additional career paths. Keep in mind that in addition to trend forecasting, design & merchandising, clothing needs to be manufactured, warehoused, wholesaled, distributed, retailed, etc. If you are looking for an industry with a huge list of career paths, look no further than the fashion industry.
After deciding what type of job you may want, it is important to find a good company for employment. One company that you may find to be appealing is Haggar. Haggar is well known in the industry and may be a good choice for you to research further. Do you have an interest in working at Haggar?
Search for Haggar jobs from the following:
Find Haggar Careers at the Haggar site.
In business, it's common sense that you don't give away the secrets to your success. But at Haggar, there's one part of their formula that they don't mind sharing: their diversity. Sure a lot of companies feed you lip service about "fostering a diverse corporate environment," but at Haggar they really believe it. That's because the different kinds of people they employ bring different kinds of ideas to the table. One of the things they pride themselves on is being one of the most innovative apparel companies around. And it's those different kinds of people with all their different kinds of ideas that help them do that. Take the guy who said, "Hey, what if we made Unbreakable Buttons?" For example. Not a bad idea. Or the lady who said, "Yeah, and what about Unbustable Seams." There's another great, innovative idea. So you get the point. When they say "we're all about diversity", they mean it, because it helps them s do what they have been doing for over 80 years: providing you the best in men's and women's apparel you can buy, guaranteed.
If you change you mind and realize that you may not actually want to work at Haggar, you can always research additional companies. In addition to searching for work by reviewing company names, you can also search by category and by location from the links below.
Jump start your fashion career. Find employment resources from the following links.
Fashion Job Description Categories
Message to Employees About Fashion Career
Message to Employers About Employees
Employment options exist starting with the conceptual design of clothing, textile selections, through the process of garment manufacturing. Distribution, logistics, marketing, and retailing also provide career opportunities for people interest in our industry. The broad based of career options in the field of fashion & footwear is extraordinary.
Are you looking for the most comprehensive and up-to-date fashion job board for the fashion industry?
Find jobs in the clothing industry by visiting our View Fashion Jobs page.
Please only apply to job offers that match your skills. If you don't currently have the skills required, you may want to go to a fashion school or work as an intern. Many clothing companies are looking for leaders, visionaries, and creative people who are willing to roll up their sleeves and get any task completed. If you want to work at Haggar, you should interview well and then continue to work as hard as you can for the remainder of your career.
Learn more about the fashion business in our terminology section. Discover why the fashion business is such a great place to work.
Good luck with your exploration of Haggar career opportunities. We certainly hope that you find the job that you are seeking.

Thank you for searching for a career at Haggar from the Apparel Search website.