Hand Bags, Belts, Bridal Accessories, Hand Bags, Hosiery/socks, Hats/caps, Tote Bags/backpacks, Fashion Jewelry, Gloves, Scarves, Sun Glasses, Ties, Watches, Footwear, Eye Wear, Cosmetics, Leather Goods, Hair Accessories, Luggage ETC.
Learn more about The National Register and the fashion industry directories that they provide.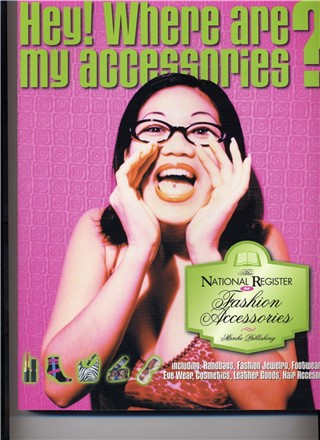 The Apparel Search Company does not maintain or own the directories listed on this page. Apparel Search is simply providing our viewers with easy access for researching and purchasing fashion industry guides or directories.

Reliance on such data should only be undertaken after an independent review of its accuracy, completeness, efficacy, and timeliness.

The Apparel Search Company

can not accept responsibility for the accuracy or completeness of any information or for loss or damage caused by any use thereof.