A bandeau is a garment that appears to simply be a strip of cloth. The bandeau has multiple purposes, but two are primary.
a narrow band worn around the head to hold the hair in position.
a woman's strapless top formed from a band of fabric fitting around the bust to help hold the breasts in position.
Bandeau Tops
The term bandeau most frequently refers to a garment that wraps around a woman's breasts. It is usually part of a bikini in swimwear or sports tops, but is now also accepted as the top for other occasions.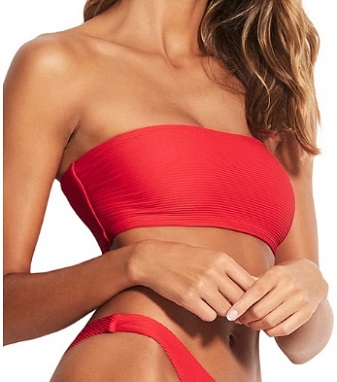 This type of top is usually strapless, sleeveless, and off the shoulder. Bandeaus are commonly made from elastic material to prevent them from slipping down (if you are shy, don't trust the elastic). A bandeau may come with a detachable halter strap, for extra support. They can also be tied or pinned at the back or front. Side stays, v-wire in the center front, O-rings, and the twisted top are popular design elements.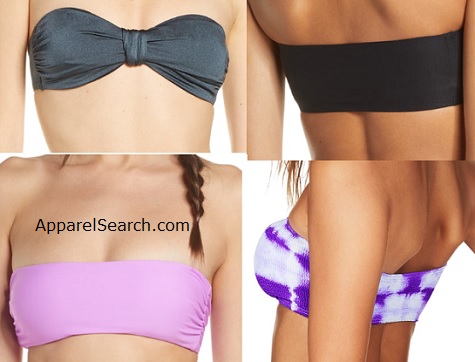 In the 1920s the term was applied to a simply shaped brassiere, usually of a soft fabric and delicate trimmings providing little support or shaping. It was sometimes made from an elastic material to flatten or suppress the breasts in the style of the period. When the "boyish" silhouette went out of fashion, the word "brassiere" or later "bra" became the term for more shapely support garments.
The bandeau emerged as the top part of a two-piece swimsuit during the 1940s.
A strapless bandeau, or similar tube top, was also worn as casual wear and sports wear starting in the 1970's. It is similar to a tube top, but narrower.
Bandeau tops can be creatively designed.

Bandeau Hair Accessories - Bandeau Headbands
Some say that the bandeau hair style is the best hair accessory. The bandeau makes a beautiful headband. One of the most common materials for a hair bandeau is polyester. However, they come in a wide variety of fabrics. The most popular color is possibly white or black, but they come in a wide assortment of color or print design options. This type of hair band can also be embellished.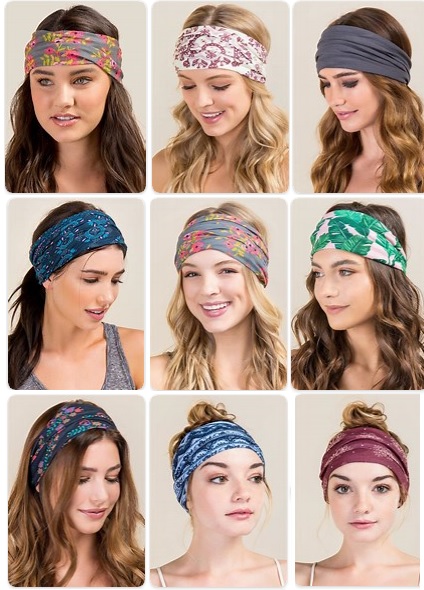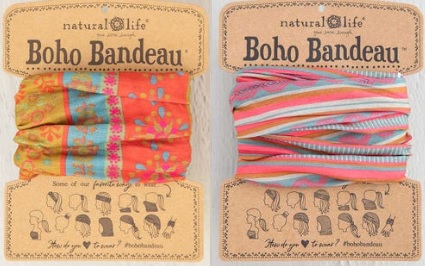 https://youtu.be/qpeccZN_m6s
https://youtu.be/h3KUY7c9rcU
Solid color bandeau headbands.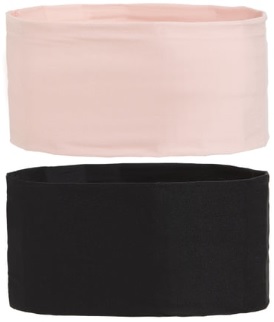 The plural of bandeau is bandeaux.
In addition to swimwear, casual tops, and headbands the fashion world is graced with additional options as well. Below are a few examples of what can be found at fashion boutiques.
Bandeau Dress
Bandeau Jumpsuit
Bandeau Bra
More about the history of the Bandeau:
Wearing a bandeau to support a woman's breasts may date back to ancient Greece, where they were called apodesmos, later stēthodesmē, mastodesmos and mastodeton, all meaning "breast-band". It consisted of a band of wool or linen that was wrapped across the breasts and tied or pinned at the back. As a silhouette the bandeau was also worn in Roman times.