Welcome to page 2 of the watches section of the Apparel Search Jewelry Guide. In this section you will find a great deal of information regarding watches.
Quartz watches
Rhinestone watches
Silver watches
Slide Rule watches
Stainless Steel watches
Sterling Silver watches
Tachometer watches (Instrument for measuring speed or units)
Tag Heuer watches
Telemeter watches (A watch function that finds the distance of an object from the wearer by measuring how long it takes sound to travel the distance)
Timex watches
Titanium watches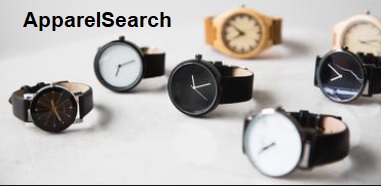 Tungsten watches
Two Tone Gold watches
Watch Bands
Watch Batteries
White Gold watches
Wrist watches
Yellow Gold watches
It is most definitely time to learn about the best watches in our consumer section.
Watch Directories:
Return to Watch Guide Page 1
Fashion wristwatches are often treated as jewelry or as collectible works of art rather than as timepieces. This has created several different markets for wristwatches, ranging from very inexpensive but accurate watches intended for no other purpose than telling the correct time, to extremely expensive watches that serve mainly as personal adornment or as examples of high achievement in miniaturization and precision mechanical engineering. View full definition of watches.
You might have interest in view watch blog posts on the Fashion Blog.