Abercrombie & Fitch Co., through its subsidiaries, operates as a specialty retailer of casual apparel for men, women, and children. Its stores offer casual sportswear apparel, including knit and woven shirts, graphic t-shirts, fleece, jeans and woven pants, shorts, sweaters, and outerwear, as well as personal care products and accessories under Abercrombie & Fitch, abercrombie, Hollister, and RUEHL brands. The company's Gilly Hicks branded stores sell bras, underwear, personal care products, sleepwear, and at-home products for women. As of February 2, 2008, it operated 1,035 stores in the United States, Canada, and the United Kingdom. Abercrombie & Fitch Co. also sells its products through web-based stores, as well as through a catalogue. The company was founded in 1892 and is headquartered in New Albany, Ohio.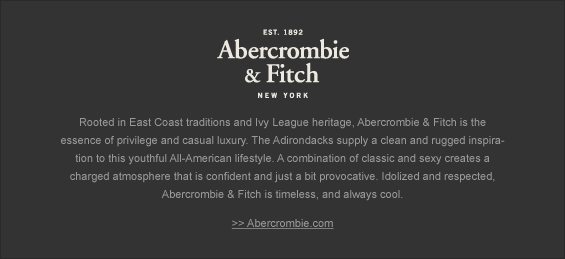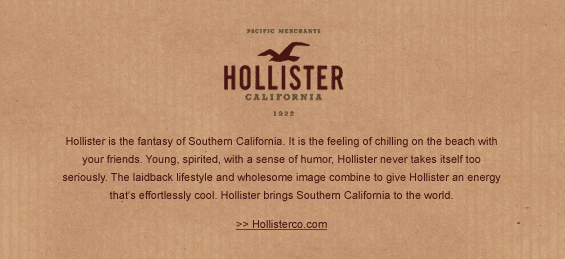 Learn more about Hollister.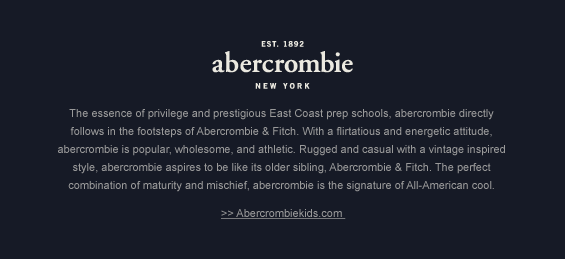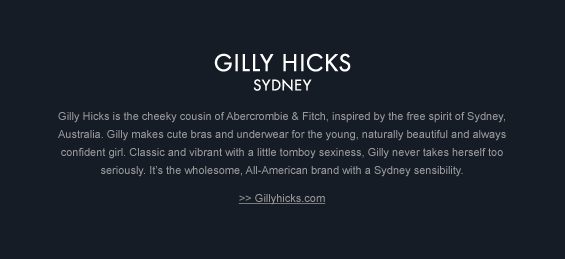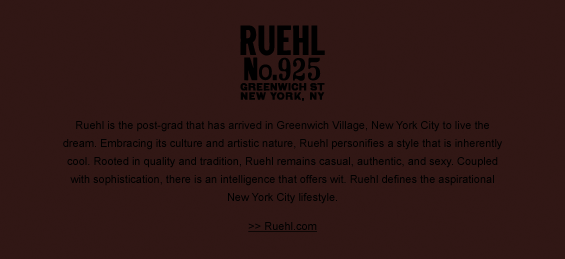 Learn more about Ruehl No. 925
ML122408
Fashion Companies

A

B

C

D

E

F

G

H

I

J

K

L

M

N

O

P

Q

R

S

T

U

V

W

X

Y

Z

☺

This section of Apparel Search does not contain every fashion company. This section is only for a select few. If you know any clothing industry leaders that are not listed in this area, you are welcome to make suggestions.