Abercrombie & Fitch
also known as A&F - company profile on Apparel Search
Fashion Industry Company Names
Apparel Companies A
Abercrombie & Fitch News
Jobs at Abercrombie & Fitch
Abercrombie & Fitch Financial
Abercrombie & Fitch Co.
, through its subsidiaries, operates as a specialty retailer of casual apparel for men, women, and children. Its stores offer casual sportswear apparel, including knit and woven shirts, graphic t-shirts, fleece, jeans and woven pants, shorts, sweaters, and outerwear, as well as personal care products and accessories under Abercrombie & Fitch, abercrombie, Hollister, and RUEHL brands. The company's Gilly Hicks branded stores sell bras, underwear, personal care products, sleepwear, and at-home products for women. As of February 2, 2008, it operated 1,035 stores in the United States, Canada, and the United Kingdom. Abercrombie & Fitch Co. also sells its products through web-based stores, as well as through a catalogue. The company was founded in 1892 and is headquartered in New Albany, Ohio.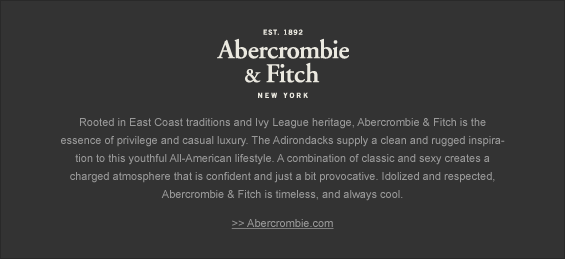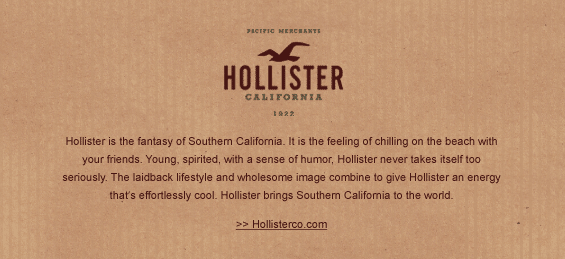 Learn more about Hollister.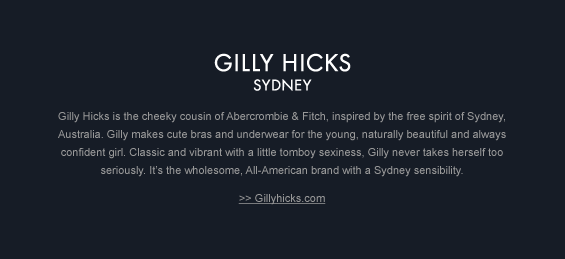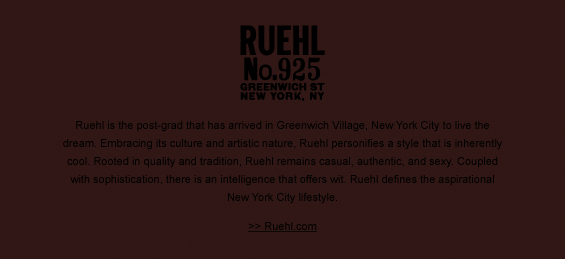 Learn more about Ruehl No. 925
ML122408
Fashion Industry
Fashion Job Search
Fashion Models
Fashion Portals
Fashion Industry Network
Fashion News
Fashion Jobs
Apparel Search Add Your Company Contact Us About Us Advertise News Letter Legal Help
Copyright © 1999-2018 Apparel Search Company. All Rights Reserved.