The brand's "mission" is to make all athletes better through passion, science and the relentless pursuit of innovation. The "goal" is to become the world's number one athletic performance brand. They certainly appear to be off to a very good start on both their mission as well as their goal.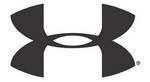 Under Armour began with a simple plan to make a superior T-shirt. A shirt that provided compression and wicked perspiration off your skin rather than absorb it. A shirt that worked with your body to regulate temperature and enhance performance. Their founder, Kevin A. Plank, previously a special teams captain of the University of Maryland football team, was tired of repeatedly changing the cotton T-shirt under his jersey as it became wet and heavy during the course of a game. Mr. Plank set out to develop a next generation shirt that would remain drier and lighter.
Founded in 1996, Under Armour is the originator of performance apparel - gear engineered to keep athletes cool, dry and light throughout the course of a game, practice or workout. The technology behind Under Armour's diverse product assortment for men, women and youth is complex, but the program for reaping the benefits is simple: wear HeatGear® when it's hot, ColdGear® when it's cold, and AllSeasonGear® between the extremes.
Under Armour's provides the world with technically advanced products engineered with their superior fabric construction, exclusive moisture management, and proven innovation. According to them, every Under Armour product is doing something for you; it's making you better.
Under Armour now offers performance footwear. The first line of sneakers – The New Prototype Performance Trainers – launched this in May 2008.