In less than two months, the alternative fashion exhibition Londonedge will arrive at Olympia 2 in a blaze of leather, buckles, velvet and black eyeliner.
In September, Londonedge will celebrate its 18th show with a string of exciting new global exhibitors.
<![if !vml]>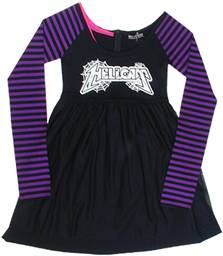 <![endif]>
<![if !vml]>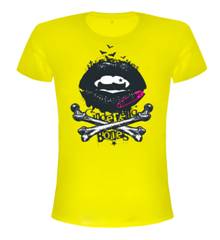 <![endif]>Launched in 2000, Hellcatpunks is a Japanese brand jetting rock and punk inspired fashion direct from the store in Harajuku. The Harajuku girls are known for their forward-thinking fashion sense and now London will get a taste of Tokyo style via Hellcatpunks range of tees, shirts, trousers, skirts, waistcoats and accessories for men and women. Visit hellcatpunks.com to see more.
Life is a comic strip according to Cinderella Bones. Her playful range of tees feature gothic teddies, bats, skulls and birds from the darkside and will be on show at Londonedge for girls with attitude. This is the first the brand have exhibited in the UK and they are currently not stocked in Britain. See the range at cinderellabones.de.
Eye 2 Eye Contactz are a British company offering colored contacts to accessorise the eyes. From a natural change in eye color to more dramatic customised looks, their range of contacts can give your eyes an overhaul for any occasion. See more at eye2eyecontactz.co.uk.
<![if !vml]>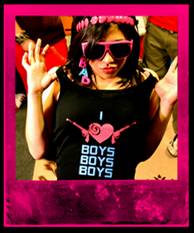 <![endif]>
OSIXNINE is a rainbow rockin' boutique based in Kuala Lumpur and run by sisters, designer Missosixnine and singer-songwriter Saer Ze. Their motto is Why blend in when you can stand out and their designs boast bright colors and are made in small quantities so that you'll never bump in to someone wearing the same design.
<![if !vml]>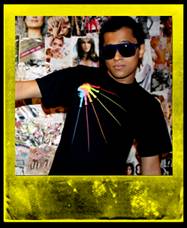 <![endif]>
At Londonedge the sisters will be exhibiting their latest collection called Retro Gunshots and buyers will have the opportunity to see unreleased designs. Saer Ze said: This is our first UK tradeshow. Our customers are mostly college students and youngsters, male and female between 15 to 30. We are targeting buyers with an edge that promote an outgoing lifestyle and retail select items from select brands. Visit them online at www.osixnine.com.
<![if !vml]>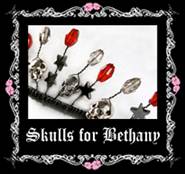 <![endif]>
The clue is in the name with Gothic Tiaras who offer stunning tiaras in a mixture of enchanting colors and styles. Bat pendants, skulls, and spiders are fused with pretty rose corsages and crystals for girlie girls with a darker side. See more at www.gothictiaras.co.uk.
Londonedge and Londoncentral will take place from 7th-9th September at Olympia 2, London, W14. For further information please contact +44 (0) 1162 898 249 or info@londonedge.com. Visit www.londonedge.com.
---
ALTERNATIVE FASHION TRADESHOW SET TO ENTERTAIN : Londonedge New York (Leny) Fashion Event Article Posted July 16, 2008