Bellinis

Entertaining Stories & Conversation

& meet Chicago's own -
STEVEN ROSENGARD
Don't forget to schedule an appointment with Mr. Rosengard for a custom design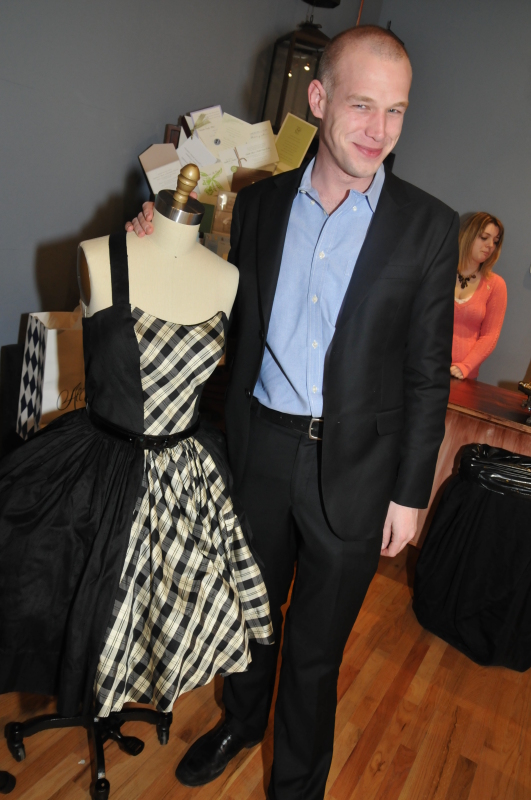 Designer - Steven Rosengard
Photography
Gerber & Scarpelli - gerberscarpelli.com
What: Enjoy bellinis and meet with designer Steven Rosengard, one of Chicago's top design talents and recently featured on season 4 of Project Runway, as he shares stories about his design escapades and inspirations.
Date: Sunday, December 7th, 2008
Time: Noon - 2 PM
Place: Scarlet Design - 65 E. Oak Street; 2nd Floor Chicago, IL
Details: Cost $25. Proceeds will be donated to Chicago Fashion Foundation's scholarship fund. For more information, visit chicagofashionfoundation.org.
RSVP: customerservice@scarletdesigns.com by Friday, December 5th
Please include your name, email, phone, event date, and number that will be attending in your party. We will contact you back to confirm your credit card number and your RSVP.
AND
Don't forget to schedule an appt. for a consultation for your custom made design with Mr. Rosengard. Appointment times are limited
Sunday December 7 after 2 PM and Sunday, December 14. To make an appointment, please call Scarlet Designs at 312.421.9010 and indicate your preferred times.