If you are not in London or plan to be in London, this article is NOT for you...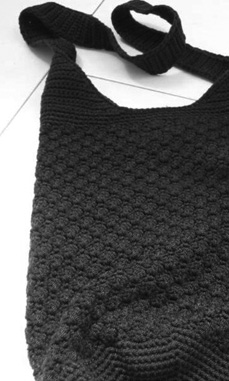 Everyone carries a handbag whether it is designer, vintage or a brilliant high street find; like an old trusted friend your handbag is always there. This workshop will use the Foale and Tuffin exhibition as a source of inspiration, and will look at different designs and techniques for producing knitted handbags.
During the course, led by experienced accessories designer and teacher Anne Saunders, you will hand knit your own bag using simple stitches.
To book call 020 7407 8664
Limited spaces - advance booking strongly recommended
Visit the Fashion and Textile Museum website.

Learn more about knit handbags.
You may have an interest in reading this previous article regarding the Fashion and Textile Museum.
Evolution of Underwear at the Fashion and Textile Museum
Fashion Event Article Posted June 9, 2009