Following a successful move to the new venue of the Business Design centre in Islington, Stitch is continuing to evolve and this season sees the introduction of a new section to the show. As Vision continues to grow and introduce exciting new brands for SS13 Stitch will now launch Switch at this July's show; a dedicated streetwear area. Switch gives the flourishing streetwear market an open platform to showcase the innovative and pioneering brands dominating the menswear fashion industry.
Switch presents a selection of key streetwear brands including Crooks & Castles, The Hundreds, Abandon Ship, Rook amongst others and highlights brands from the European and International street-wear arena.

Exciting experiential elements are planned for Switch including a barbershop, Dj's, live music artists and a tattoo parlour.

"Our 15

th and 16th July show dates are very exciting and we look forward to delivering our most successful show to date whilst the eyes of the world will be on London. We are delighted to announce our Switch area and give a dedicated space to the high calibre streetwear brands we work with."

Brian Duffy, Managing Director, Stitch Menswear.

"Here at Pilot Clothing we think that a street wear trade show is essential to the progression of British Fashion culture because of the growing trend in this market. Streetwear has now transcended the urban market and has been absorbed in to main stream fashion. Having a trade show can only help the growth and the promotion of our own British take on this grass roots culture as well as showcasing some outstanding overseas brands."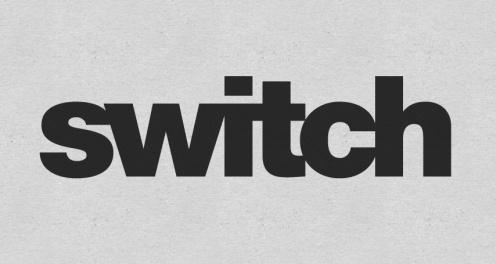 Garth Coverdale, Director, Pilot (Leicester).
"In recent years we've seen a great rise in demand for premium streetwear in the UK. Many of these brands have grown through their online presence, numerous social media channels and word of mouth. Whilst this is a great vehicle for brand awareness for the consumer, one area that hasn't kept pace is a suitable forum to match up the brands, either directly or via distributors like ourselves, with retailers under one roof. There are shows that fulfill this remit in the US and Germany, but until now nothing in the UK. We've shown at the main Stitch show before and whilst we've already had positive experiences, we're optimistic that a cohesive designated section is going to really take things to the next level."
Ross Cottingham, Owner, Out of Step Ltd.
The Hundreds, Huf, Rebel 8, Brixton, Mishka, 10 Deep, Rook
After experiencing the best season on Crooks and Castles, we are excited that Switch is offering the UK a much needed streetwear show. It's something that has been needed for a while as we have seen more menswear stores getting into the street wear scene. We are looking forward to participating in the Switch show.
Oliver Watson, Director, Pop-up Showroom.
Crooks & Castles
The excitement and anticipation surrounding the Switch areas launch is a testament to the great brands and reputation of the Stitch Menswear trade show.
Log onto
stitchmenswear.com
to register and hear all the latest news from Stitch.