Ben Sherman Kids Launches at MAGIC

In its pursuit to become the ultimate British Lifestyle brand, Ben Sherman Clothing will proudly debut a very special kids collection for the USA market at the upcoming Fall 2007 MAGIC Show in Las Vegas, Nevada.

Taking inspiration from the very successful menswear collection, which established the brand's name, Ben Sherman Kids will present two seasonal 40 piece collections for boys aged 2 - 8 years old. Hard rocking young lads will have many styles of the brand's trademark woven shirts to fill their closets as well as mod-inspired knitwear, polo's, cargo pants, sweatshirts and tees with retail prices between $20 and $120.00

The premier boys collection, which is already a success in the UK, will hit stores in June 2007. It is being first offered to a limited number of better department and specialty stores and hopes to expand into girls within the coming seasons.

About BEN SHERMAN:
The success of Ben Sherman in North America driven from its showrooms in New York, Los Angeles, and Toronto, is rapidly becoming the must-have brand for leading stores throughout the country. A far cry from its modest beginnings as a shirt maker, Ben Sherman is now established as a world-class lifestyle brand and true British success story making its mark in fashion. Ben Sherman is a wholly owned subsidiary of Oxford Industries, Inc.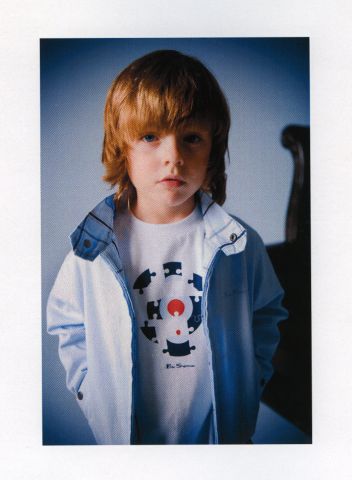 Learn more about Ben Sherman