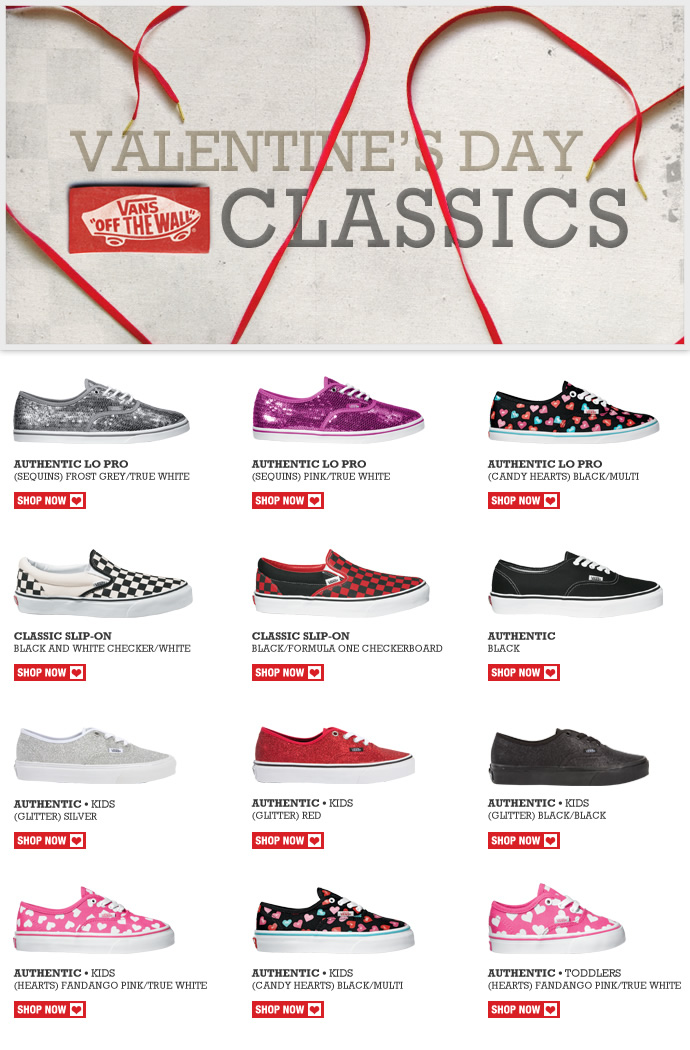 You will find a marvelous selection of Valentine's Day Shoes from Vans. Are you ready for Valentine's Day 2012? It is coming soon. Wear shoes that will love you back.

Those sweet messages on Valentine candies have become a lovely look that's appropriate all year. The Candy Hearts Authentic Lo Pro is Vans original print and is in the form of the famous skate shoe mash-up Authentic Lo Pro. You may want to check that one out at their site.
Learn more about Vans at the Vans website at Vans.com
By the way, Vans had created V-day shoes in the past as well. If you care to reminisce, you can check out the Valentine Vans from 2010.
You may also want to read about Hello Kitty Vans For Children and Adults : Limited Edition Vans Shoes.

Read more fashion news articles from 2012: January 2012 Fashion Articles
Read more fashion industry news archive from 2011: 2011 Archive Fashion Articles
Read more fashion articles from 2010: 2010 Archive Fashion Articles
Read more fashion articles from 2009: 2009 Archive Fashion Articles