Welcome to the Apparel Search Shoe Shopper section. In this section of our fashion guide, we provide information regarding shopping for shoes. You will find places to buy shoes as well as research shoes. Find your favorite shoe stores and shoe brands.
Looking for a great sale on women's fashion shoes? Yeah, who isn't?
Do you enjoy shopping for shoes? Well, we guess that is a silly question... What are you waiting for, go shopping for shoes. The Apparel Search Shoe Shopper guide will help you learn more about women's shoes, men's shoes and children's shoes.
Shoe Stores:
---
Trendy footwear brands and retail options:
Chinese Laundry CHINESE LAUNDRY was launched in 1981. With groundbreaking styles season after season, Chinese Laundry lives at the forefront of fashion footwear for young women. Chinese Laundry is the perfect expression of its signature combination of outstanding quality and value with a unique and inspired point of view. From stylish daytime looks in innovative fabrics and leathers to evening collections in eye-catching metallics and satins, Chinese Laundry consistently provides a mix of styles and trends that are ideal for today's fashion landscape. Our styles are already carried in nearly every major department store and most larger internet shopping sites. Over the course of 30 years Chinese Laundry has developed a very loyal following with women of all ages. By joining the Chinese Laundry affiliate program you will be able to earn great commissions and have the opportunity to promote one of the most recognizable women's shoe brands around.
Famous Footwear : Famous Footwear is an omni-channel retailer with over 1,000 locations and over 66 million annual website visitors. They carry name brand shoes for the entire family. Their top brands include Nike, Converse, Striderite, adidas, Sperry, Clarks and many more!
Ross & Snow Every pair of Ross & Snow shoes are unique, handcrafted, one-of-a-kind, wearable works of art. They have spent their entire lives in the footwear industry building relationships, and their reputation gives them access to the world's most exclusive tanneries and factories. Their team hand-selects the highest grade Italian leathers including organically raised and ethically sourced shearling. Every component is personally chosen with care and purposefully considered.
Sperry : For over eighty years, Sperry has built a legacy of effortless, heritage products. Whether for men, women, kids, or babies, Sperry's selection of hand-crafted footwear includes our iconic Sperry boat shoes, sandals, loafers, flats, slippers, espadrilles, boots, sneakers, and oxfords. Available in an inspired range of colors, styles, and materials, our timeless shoes transcend boundaries and span generations and genders with a shared commitment to quality, reliability and comfort. Theirs are the original prep icons, as they have been since 1935. Get instant access to new arrivals, best sellers, top-rated items, sales, extended sizes, and online exclusives.
Kenneth Cole
Boots at Sheplers.com
---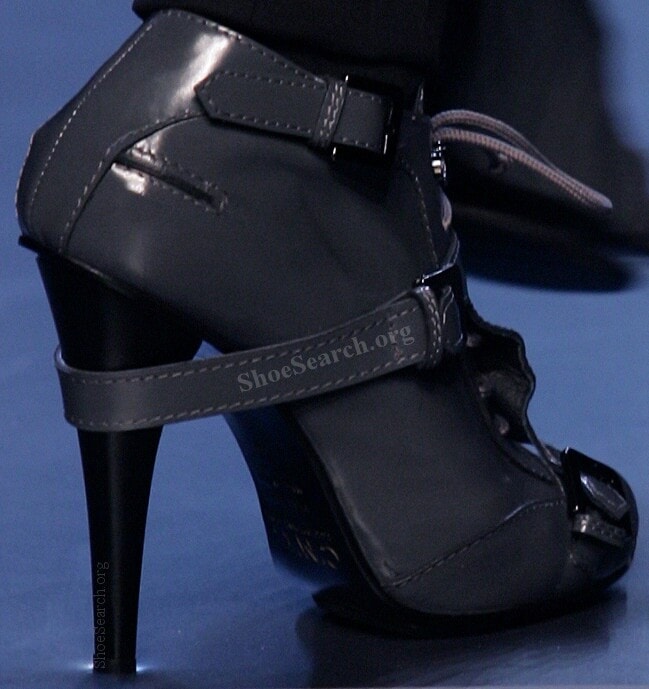 Learn about- Learn about women's shoes and men's shoes from the fashion terms section.
Footwear Guides:
Educate yourself on footwear before you visit the stores:
If you own a shoe store, you can purchase from shoe wholesalers. To find, them try the following links.
Women's Shoe Wholesalers (sell to retailers only)
Men's Shoe Wholesalers (sell to retailers only)
Here are a few women's shoe categories that can be found at retail.
Women's Athletic Shoes on eBay
Women's Boots on eBay
Women's Casual Shoes on eBay
Women's Clogs on eBay
Women's Dress Shoes on eBay
Women's Flats on eBay
Women's Heels on eBay
Women's Loafers on eBay
Women's Moccasins on eBay
Women's Oxfords on eBay
Women's Platforms on eBay
Women's Sandals on eBay
Women's Slippers on eBay
Thank you for taking the time to visit our website. We hope that you are finding our guide to be helpful.