"The Five-year Engagement" star Emily Blunt accessorized with two yellow gold and diamond rings and a yellow gold and diamond pendant from Ista Jewelry during her German Photocall on Monday, June 11th, 2012. The actress looked gorgeous in Ista Jewelry's Diamond Hollow Circle Ring, Diamond Laurel Leaf Ring and Diamond Daisy Pendant for the appearance.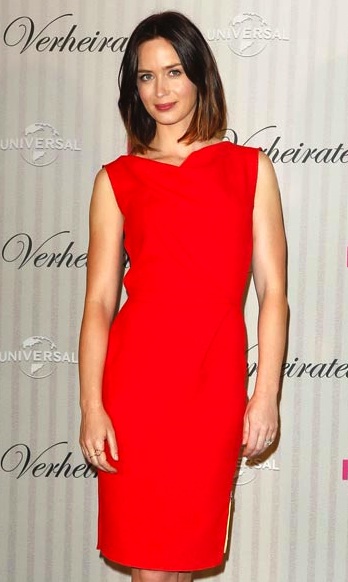 You should also check out our recent fashion article about Emily Blunt wearing Ista Jewelry.
Ista Jewelry is the fine jewelry line coveted by everyone from Miranda Kerr to Julia Roberts and Rachel McAdams.
Ista Jewelry is available for purchase online at www.istajewelry.com and https://www.ylangylang.com/.

Emily Blunt is an English actress best known for her roles in The Devil Wears Prada (2006), The Young Victoria (2009), and The Adjustment Bureau (2011).
Learn more about The Five Year Engagement.
Read more fashion news articles from 2012:
Read more fashion industry news archive from 2011: 2011 Archive Fashion Articles
Read more fashion articles from 2010: 2010 Archive Fashion Articles
Read more fashion articles from 2009: 2009 Archive Fashion Articles