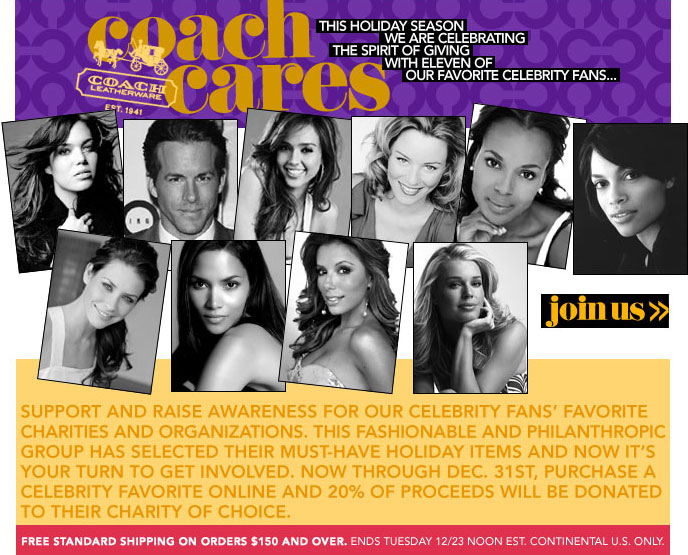 Help Coach support and raise awareness for celebrities that are fan's of Coach. Several fashionable celebrities have selected their must have holiday items and now it is your turn to get involved. Now though December 31, 2008, purchase one of the celebrities favorites online and 20% of the proceeds will be donated to the charity of their choice. Learn more details at the Coach website.
Here is some previous shopping articles regarding Coach.
Coach Jewelry Holiday 2008
Fashion Shopping Article Posted November 18, 2008
Meet Zoe at Coach Stores for Effortless Style
Fashion Shopping Article Posted August 22, 2008
Patchwork Handbags Online Now at Coach
Fashion Shopping Article Posted May 22, 2008
Flaunt Your Fringe Handbag from Coach
Fashion Shopping Article Posted March 28, 2008
If you are interested, you can read the Coach Profile here on Apparel Search.


June 2008
Check out our new clothing guide.
You may also like to view the fashion designers guide.