Dolce and Gabbana Handbags have always been at the forefront of fashion trend and styles. The Dolce & Gabbana DG7070 Handbag fits snugly under your arm - it is designed with soft leather and has a beautiful gathered design, with a gold signature plate in front. Check out Dolce and Gabbana DG7070 at Principalfashion.com - your online fashion resource!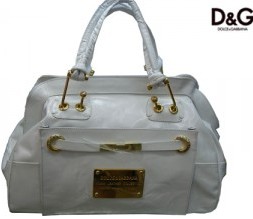 You can purchase this handbag at the Principal Fashion website.
Learn more about Dolce & Gabbana and Dolce & Gabbana handbags..