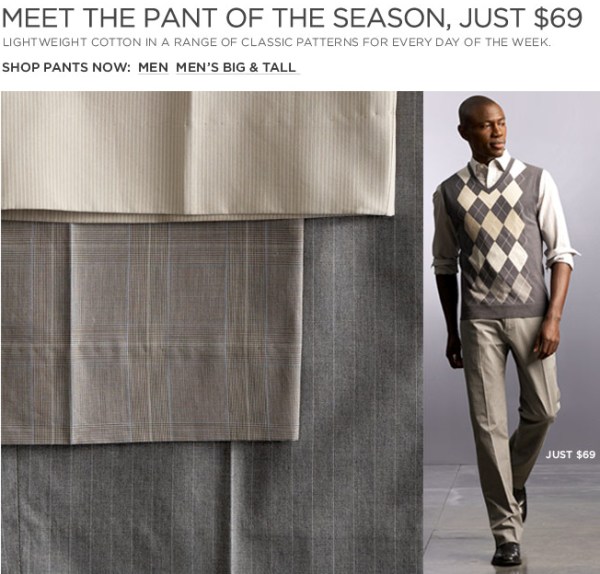 Men's Pants : Wool Dress pants, casual pants, solid & pinstripe pants... You can find some really nice pants for men at Banana Republic.
Find them all at Banana Republic.
◊ Learn more about the Banana Republic.
About Banana Republic:
Banana Republic is an accessible luxury brand, offering high-quality apparel and accessories collections for men and women. Delivering elevated design and luxurious fabrications at approachable prices, Banana Republic has been credited with helping make fashion more accessible. The brand offers elevated essentials and sophisticated seasonal collections of accessories, shoes, personal care products and intimate apparel. From work to casual occasions, Banana Republic offers covetable, uncomplicated style.
The Banana Republic is a division of the Gap. Read more news about the Gap.
Men's Spring Fashion Seven Key Pieces 2009 : Banana Republic
Fashion Shopping Article Posted March 24, 2009
Learn more about men's pants.
Check out our new clothing guide.