Are you ready to go shopping?
Learn more about
Apparel here on Apparel Search.
L.U.V. is a new women's apparel collection inspired by the day to night wear of the 60's, 70's and 80s. The signature look for this season is a short romper but the entire collection is comprised of jumpsuits, fitted and flowy dresses and one pieces in an array of fun colors. L.U.V. is designed to hug every body at all the right angles. And the best part of all… every piece in the line retails for under $100!
With California inspiring the color and New York, the silhouette, the collection encapsulates the California lifestyle with an east coast sophistication that is current and trendsetting. Bright colors like orange and yellow are exaggerated with warmer hues. Soft fabrics and light weight cottons like French terry, tencel, jersey and bamboo compliment the color variations and further illustrate the line's decadal influences.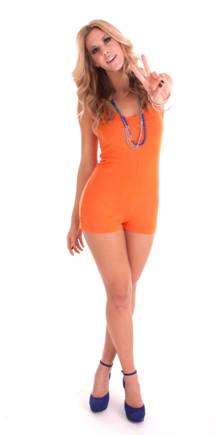 36 different looks personify the collection with 12 styles from the Sixties, 12 from the Seventies and 12 from the Eighties. The Sixties portion which is playfully coined as 'blow your mind' focuses on an 'anything goes' type of vibe inspired by the 60's pinup girls and mini dresses. Colors are warm and compliment the era with canary yellows, raspberry and indigo. The throwback sequence in the line to the Seventies is entitled 'catch my drift' and is all about freedom and fun. Colors that pay homage to that decade are bronze, henna purple and pumpkin orange. Finally rounding out the Eighties is the 'just say love' theme focused on fitted, sexy, bright clothing in shimmery hues of electric blue, parrot green and Tuscan neutral among others.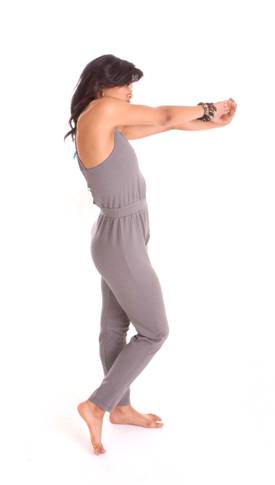 This is the first L.U.V. collection to launch with retail prices ranging from $40 to $100 in boutiques throughout the US and online at their home site www.luvdesigns.com.

◊ Shopping For Women's Clothing
◊ Shopping For Children's Clothing

By the way, you can find fashion boutiques on Apparel Search, if you were interested. You can find them in the fashion boutiques section.
You may also want to visit the fashion boutiques guide to find and research boutiques by state.
Don't forget to check the fashion boutique directory as well.

2012 Fashion Shopping News Articles
2011 Fashion Shopping Articles
2008 Fashion Shopping Articles

Fashion News Article Archive 2011
Trendy links of interest:

Women's Apparel
Fashion Color Trends
Designer Fashion Boutiques
Celebrity Fashion
Fashion Trends

Check out our new clothing guides.
You may also like to view the fashion designers guide.
Learn more about women's fashion, men's fashion and children's fashion.