Are you ready to go shopping?
Learn more about
Apparel here on Apparel Search.

The 2012 Olympic games in London are almost here, and Vineyard Vines wants to get you into the spirit with their National Flag Tie Collection! Of course we will all be sporting our USA ties for the Opening Ceremony this Friday, but what country will you be supporting the next two weeks? With countries including Germany, Italy, Ireland, Jamaica, Canada, France, Great Britain and the USA, each tie mirrors iconic images from its respective country, enabling you to proudly show off your Olympic spirit from 9 to 5! Made in the USA, each tie retails for $75.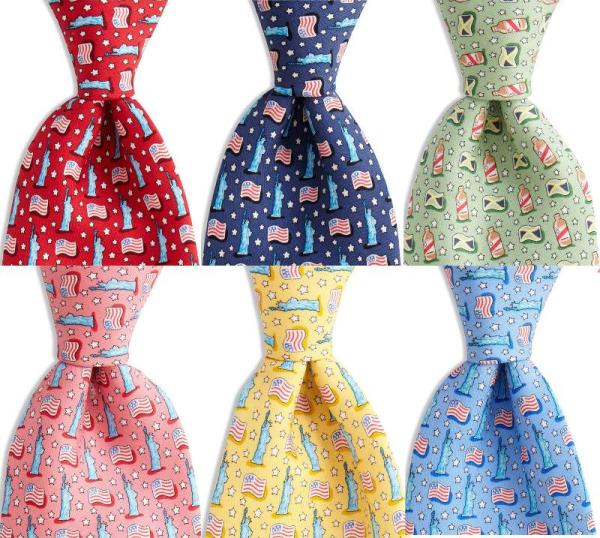 Did you know that Kellan Lutz wears Vineyard Vines fashion? Don't be surprised, so does Katherine Heigl.
◊ Shopping For Women's Clothing
◊ Shopping For Children's Clothing

By the way, you can find fashion boutiques on Apparel Search, if you were interested. You can find them in the fashion boutiques section.
You may also want to visit the fashion boutiques guide to find and research boutiques by state.
Don't forget to check the fashion boutique directory as well.

2012 Fashion Shopping News Articles
2011 Fashion Shopping Articles
2008 Fashion Shopping Articles

Fashion News Article Archive 2011
Trendy links of interest:

Tie Guide
Athleta Sponsors USA Olympic Water Polo Team
Designer Fashion Boutiques
Celebrity Fashion

Check out our new clothing guides.
You may also like to view the fashion designers guide.
Learn more about women's fashion, men's fashion and children's fashion.