Learn more about
Apparel here on Apparel Search.

Block printing represents a craft that provides a sustainable livelihood to rural artisans in the world. It reflects human labor and sensibilities of the craftsman, which no machine made fabric can ever do.

Popular boutiques like West Elm, Anthropologie, Serena & Lily, Roberta Roller Rabbit, and Pottery Barn are all offering products that use this meticulous process which involves the application of raw mixed paints on fabric using handmade irons or woodblocks.
You can merge this age old Indian tradition with your modern home décor or personal fashion style to get a fresh look with a ethnic twist!
My Mela
is an amazing resource that carries authentic, handcrafted products designed and made by Indian Artisans.
MyMela's
products are only carried on this site and are priced very reasonabl
y
because there is no middleman between the artist and the consumer.
Here are some of their block print offerings:
About: handmade scarf made from cotton so fine and soft, it's barely a whisper on your skin. Block printed by hand.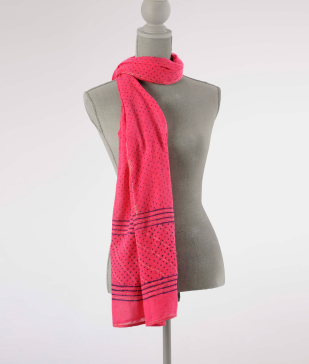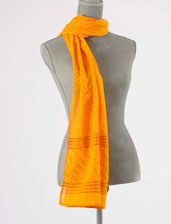 Silver Speckle Tablecloth Retail: $50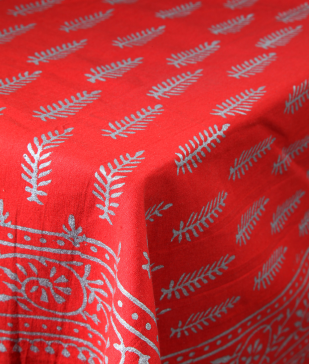 Learn more at MyMela.com


◊ Shopping For Women's Clothing
◊ Shopping For Children's Clothing

You may also want to visit the fashion boutiques guide to locate and research boutiques by state.
Don't forget to check the fashion boutique directory as well.

2012 Fashion Shopping News Articles
2011 Fashion Shopping Articles
2008 Fashion Shopping Articles

Fashion News Article Archive 2011
Check the following:
Women's Fashion
Fashion Trends
Clothing Stores
Designer Fashion Boutiques
Fashion Boutique Directory
Check out our new clothing guides.
You may also like to view the fashion designers guide.
Learn more about women's fashion, men's fashion and children's fashion.