A fashion accessory is an item used to contribute, in a secondary manner, to the wearer's outfit, often used to complete an outfit and chosen to specifically complement the wearer's look.
Fashion accessories are items such as jewelry, gloves, handbags, hats, belts, scarves, watches, sunglasses, neckties, leggings, suspenders, cufflinks, etc.
Find where to get the perfect accent accessories, from designer shoes to haute handbags in our fashion accessories retail section.
Whether you're into subtle pieces or statement-making fashion accessories you can find a collections of hats, jewelry, scarves, bags, etc., that are perfect for adding personal flair to any outfit.
If you take the time to search the internet you can find retailers that sell new or vintage fashion accessories. Find thousands of handmade, vintage, and one-of-a-kind products or visit a boutique for the latest accessory styles.
Men's Vintage Fashion Accessories
Get the best information on the latest fashion accessories that are being worn by celebrities and fashion models on the runway. Also, find out how to style your fashion accessories with your own personal wardrobe.
Accessories that are worn may include jackets, boots and shoes, cravats, ties, hats, bonnets, belts and suspenders, gloves, muffs, jewelry, watches, sashes, shawls, scarves, lanyards, socks, and stockings to name a few.
Here are a few places we suggest for shopping for fashion accessories:
Ross Stores Fashion Accessories
A fashion accessory is a decorative item that supplements one's outfit.
The world of fashion is enormous. Sometimes a little fashion summary can be advantageous.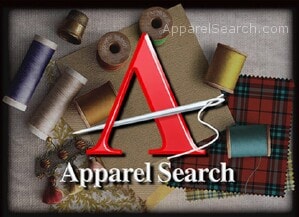 You may also want to learn about fashion eyewear which can be a fashion accessory.
Do you have a favorite fashion accessory?
We hope this summary of fashion section has been of help to you.
Thank you for using the Apparel Search website.