An event is a thing that happens, especially one of importance. Fashion events are "always" import because they are happenings relevant to fashion. Obviously, "fashion" is super important.
Looking for fashion events in New York? Whether you're a local, new in town, or just passing through, you'll be sure to find something relevant to fashion going on in NYC.
A fashion show is an event put on by a fashion designer to showcase their upcoming line of clothing and/or accessories. A fashion show often takes place during a largely recognized Fashion Week. However, fashion shows can also take place at smaller venues. Popular designer fashion shows debut every season, particularly the Spring/summer and Fall/winter seasons. One of the major fashion week events takes place in New York City.
New York Fashion Week - New York Fashion Week, held in February and September of each year, is a semi-annual series of events when international fashion collections are shown to buyers, the press and the general public.
Fashion Institute of Technology Fashion Events
You should also visit the fashion exhibits NYC summary page.
Learn about other fashion events:
If you enjoy spending time checking out fashion events in NYC, you may also want to learn more about the fashion district NYC.
Learning about Fashion Avenue NYC would be a good idea as well. You can visit the Fashion Avenue NYC summary page to learn more.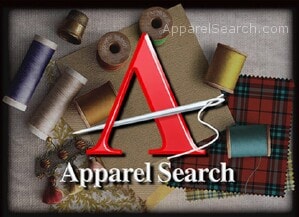 Do you work in the apparel industry? You may want to learn about fashion assistant jobs in NYC.
The world of fashion is enormous. Sometimes a little fashion summary can be advantageous.
We hope this summary of fashion section has been of help to you.
Thank you for using the Apparel Search website.