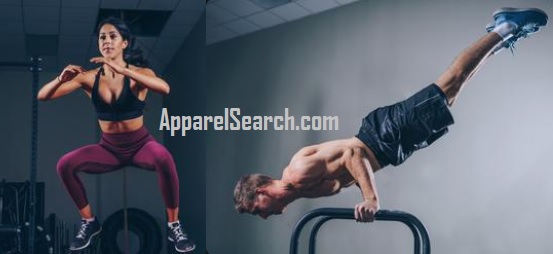 Learn more about fitness fashion in our new products section.
Outdoor Retailer: Outdoor Retailer is the world's leading business-to-business outdoor sports show where industry brands, retailers, reps, designers, suppliers and leaders gather. Each year, Outdoor Retailer is a must-attend for those serious about the outdoor and snowsports industry. From writing new orders to finding new accounts, launching new brands to making new connections, Outdoor Retailer is where the new happens. And with its conferences, training sessions, leadership seminars and educational opportunities, the show is a must-attend event.
---
IHRSA: IHRSA's world-renowned events provide a vast array of speakers on business and corporate culture, instructional sessions on all aspects of succeeding in the health club industry, social events to mix and mingle with peers, and the most spectacular trade shows in the industry. As an IHRSA Member, you are invited to enjoy each of these events at special, discounted registration rates. IHRSA stands for 'International Health, Racquet and Sportsclub Association.' We are a trade association serving the health and fitness club industry. IHRSA's mission is to grow, protect and promote the health and fitness industry, and to provide its members with benefits that will help them be more successful.
---
National Fitness Trade Show: Hundreds of products displayed under one roof. Fitness equipment, lockers, specialty items, supplements, sportswear, and more. One of the longest running trade shows in the industry, the National Fitness Trade Show features top fitness equipment from leading manufacturers, along with the products and services you need to make your business more successful. This Trade Show offers an inviting environment where every exhibitor is committed to working with you and ensuring your needs are fulfilled.
---
Sports Goods & Physical Fitness Equipment Exhibition (SGPFEE) [India] is the leading sports exhibition targeting wholesalers, manufacturers of sports goods & physical fitness equipment, sport persons, sportswear, educational & health institutes, sports/health clubs and associations. The objective of the exhibition is to give sports goods and physical equipment manufacturers and sellers an opportunity to showcase their products, launch new products and to locate new clients.
---
Surf Expo Surf Expo is produced twice annually by dmg world media for manufacturers and retailers in the Board, Beach and Fashion industries. Held in January and September in Orlando, Florida, Surf Expo draws buyers from specialty stores; surf and skate shops; wakeboard, waterski, windsurf and kiteboard shops, resort, swimwear and urban apparel boutiques; department stores; and sporting good stores across the U.S., the Caribbean, Central and South America and around the world. Surf Expo features more than 2,400 booths of apparel and hardgoods and a full line-up of special events, including fashion shows, annual awards ceremonies, and skate and other boardsport demos. Average buyer and exhibitor turnout exceeds 15,000 attendees including retailers, exhibitors and media per show. Surf Expo is endorsed by the Surf Industry Manufacturers Association (SIMA); the Board Retailers Association (BRA), the Water Sports Industry Association (WSIA) and the Association of Wind Sports Industries (AWSI). Address: 900 Hammond Drive, Suite 325, Atlanta, GA 30328 Phone: (800) 947-SURF Fax: (678) 781-7920 E-mail: sobrien@surfexpo.com Contact: Sean O'Brien
Discount Flights & Hotels - travel to clothing trade shows in style... It is no secret that trade shows are expensive to attend. However, they are clearly a necessity if you wish to run a successful business in the fashion industry. Try to make the best of it and utilize our engines to investigate the best travel rates for your trip.
Apparel Search Add Your Company Contact Us About Us Advertise News Letter Legal Help
Copyright © 1999-2020 Apparel Search Company. All Rights Reserved.