ENK has been purchased by UBM Fashion.
Uniting the most influential fashion retail decision makers and the world's top fashion brands, UBM Fashion serves the $1 trillion+ global fashion industry through comprehensive marketplaces in New York (NY Men's and NY Women's), Las Vegas (MAGIC) and Japan (MAGIC Japan). Our events cover all major fashion categories from men's, women's, and children's apparel, accessories, and footwear to manufacturing resources and service providers.
Below is for historical reference only.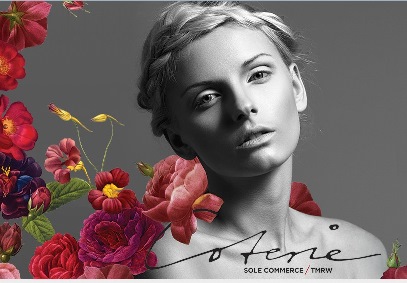 In 1980, Elyse Kroll developed a forum to present emerging, innovative designers. Her exhibition, held at a world-class hotel famous for its elegance and service, set ENK apart from the anonymous booth shows that were prevalent at the time. ENK's unique production introduced exhibitors, the media and an influential list of buyers to a new fashion experience. ENK Productions, as the company was first named, became an instant success with designers such as Jhane Barnes, Paul Smith and Hugo Boss. In 1986, responding to the demand from the womenswear market for a show of its own, ENK created Fashion Coterie. In 1987, Accessorie Circuit was added to begin the triumvirate that quickly became ENK International. The tremendous response by the global marketplace continues to prove that ENK International's exhibitions are not only eagerly anticipated bi-annual and tri-annual events but also clearly responsible for elevating New York City alongside Paris and Milan as an international fashion capital.
ENK International is unequivocally the most exclusive trade show producer in the United States. Like a world-class conductor, ENK International orchestrates a series of trade exhibitions that include nearly 10,000 design companies. In New York City and Las Vegas, ENK International's shows attract 250,000 domestic and international buyers and press yearly which produces sales of over $1 billion. What distinguishes ENK International from all other trade exhibitions is its juried roster of exhibitors, its progressive show environment, comprehensive services and unsurpassed amenities. Currently, ENK International produces 16+ annual exhibitions including Coterie, Accessorie Circuit, TMRW,Intermezzo Collections, Children's Club and ENKVegas.

With an ever expanding vision and the guts to cut new inroads in a highly competitive environment, ENK is strategically positioned to continue the growth and innovation that has clearly made it the industry leader. Today ENK is a truly global brand known worldwide for its superior trade events hallmarked by its unique style and excusive brands. The fashion compass will determine where ENK goes next.
Here are a few examples with of the various apparel industry events that they organize. We are listing very brief descriptions, but you really should contact them directory to learn more about each event. They are far more exciting than we have the opportunity to list below.
Accessorie Ciruit - Established in 1987, CIRCUIT is a comprehensive women's accessory and footwear exhibition featuring designer and fine jewelry, handbags, footwear, scarves, belts and gift items. Held 3 times a year during the January, May and August NYC market weeks, this exhibition runs concurrently with ENK's Intermezzo Collections.
Fraiche @ Circuit - The new platform for emerging designers within Accessorie Circuit. This curated selection of inspired talent will showcase an exclusive mix of innovative collections, handpicked based on their creative skills, craftsmanship, quality and originality.
---
Intermezzo Collections - The perfect opportunity between the major women's fashion markets for retailers to replenish all classifications of their ready-to-wear inventory -- contemporary, denim, bridge and evening. It's held concurrently with Accessorie Circuit during the NYC Markets – January (Spring/summer), May (Fall/winter), and August (Holiday/resort).
---
Coterie - An International fashion exhibition in the U.S. featuring contemporary to traditional women's ready-to-wear. Twice a year in NYC, concurrent with Sole Commerce and TMRW.
TMRW - A showcase of tomorrow's premier brands, highlighting fresh talent and exceptional quality.
Sole Commerce - A trade show dedicated exclusively to upscale footwear and handbags with the best domestic and international retailers.
---
ENKVEGAS - The exclusive women's only fashion event, exhibiting women's Advanced Contemporary Collections, Denim, & Accessories. ENKVegas is the destination for discovering both established brands as well as new brands in the marketplace all in one location.
OASIS is expertly curated and unique by design. A must see destination for every key retailer. We connect discovery and commerce in a haven

within the Vegas marketplace

.
---
Children's Club - An international exhibition featuring every category of children's clothing from newborn to age 12, layette items, fashion accessories, footwear, toys and gifts. Introduced in 2000, exhibitors reflect an eclectic base of new designers bursting on to the scene and joining the established collections. Children's Club is an excellent opportunity to be seen by the medium to better children's specialty retailers and boutiques. Children's Club is held four times a year in NYC in January, March, August and October.
Again, we suggest that you visit the ENK website to learn more about each of these events.
Have you attended any of the ENK trade show events? Share your thoughts about past events, or let us know about the ones you plan to attend in the near future. You are welcome to utilize the discussion area below to discuss any issue that is directly relevant to their events. If your company is presenting, you are welcome to list info about your company, the dates you will be attending, and your booth number.
If you work at ENK, please make sure that your events are listed on the fashion industry calendar and on the fashion events calendar at the Fashion Industry Network.
Links of possible interest: