Fashion Navigator: Visually interesting web site. Model information, fashion, beauty etc.
---

Fashion Net: Fashion, modeling, beauty, online shopping.
---

Fashion Solution Fashion Solution is The recruitment and selection agency in the fashion and lifestyle sector. Exclusive for Fashion vacancies: styling, design, purchasing, production, visual merchandise, sales, retail, e-commerce.
---

FashionTextile.com: fashiontextile.com is a site dedicated to create new business contacts between international clothing manufacturers, designers, sellers, importers and agents worldwide. With fashiontextile.com, you will have the opportunity to: find apparel stock lots, shoes factory overruns and overstocks, textile surplus from the most reliable designers and manufacturers. Sell your stock lots, overruns and overstocks to their International members by directly sending their database targeted offers: fashiontextile.com is thus an outstanding marketplace for sellers and buyers to post their offers and requests. Promote your collections, products and services to the worldwide actors of the fashion and textile sectors by creating your home page and your online catalogue in their show room. Their ever increasing members have already made fashiontextile.com a reference of Internet as a leader of the fashion & textile industry. Therefore they will be really pleased to welcome you any time to check or post new offers or requests.
---

Federal Trade Commission - Textile, Wool & Fur Matters): Care label rules, RN # database, fur products labeling act, wool products labeling act, Rules & Regulations Under the Textile fiber Products Identification Act, Care Labeling Rule etc.
---

Fibre2Fashion: apparel industry portal from India. Fibre2fashion.com
Premier B2B Marketplace of Textile, Apparel & Fashion Industry provides free online News, Trade directory, Trade Leads, market watch report, articles, Industry Jobs, Trade Fair Resources and e-business solutions for Global Textile, Apparel, Fashion and Retail Industry.
---

Freeborders: They are an Internet technology company focused on creating efficiency for the global apparel, textile, and retail industries. FreeBorders, in partnership with IBM, has developed a world-class e-Marketplace solution, which takes the product sourcing process online.
---

Garmento.org : a premier apparel manufacturing resource on the web. If you have a passion for fashion, this is where you want to be!
---

Garmenture: directory of the apparel industry from China.
---

The Hat Site: Find links to those in the hat trade as well as information on hats
---

Iconique: Iconique currently consists of various sections such as Style, Les Arts Digitales, Hotspots and Relax. 'Their goal is to create a certain vibe, by which style, fashion and a sense of creativity will be conveyed to their visitors. They want their guests to be exposed to the best. This obviously includes their most important section, Style, with its animated editorials, Virtual Catwalk, fashion news and much more. Style wants to present the young and upcoming, as well as the renowned top designers. Relax focuses on the good things in life, which provide perfect relaxation, while their hotspots guides serve visitors with information regarding the places to be in happening cities around the world. Les Arts Digitales is theironline gallery full of international artists who want to show off their work on Iconique.
---

Infomat: very good search engine for clothing wholesalers and retailers. They are truly wonderful purveyors of industrial strength information. You can contact Courtney Redding at courtney@infomat.com or call 212 398 5505. Fax # 212 398 5504.
---

The Internet Fashion Database: The Internet Fashion Database is an ambitious project with the purpose of cataloging and discussing the people, events and companies involved in the fashion industry and to document their complex relationships. Their goal is to become the most complete and reputable source of fashion related information on the Internet. They try to do their best in presenting this information in a clear and concise manner and to make it searchable and easily accessible.
---

ItalianModa.com: B2B Marketplace, source of Italian manufacturers of textile, fashion, leather and footwear merchandise for international retailers, wholesalers, importers and companies. Directories, catalogs, surplus auctions. Address: via Bixio 40 Como 22100 Italy Phone: 39031576400 Fax: 39031576408 Email: info@italianmoda.com Contact: Maurizio Verga
---

Legsource: your one stop resource for information about the legwear industry (Socks / Hosiery) .
---

Lookonline: New York fashion. Misc. information regarding apparel.
---

Made in Italy: aims to bring viewers the best of Italian fashion, food, wine, shopping, and travel.
---

Modaitalia: This is a large and well rounded website for the apparel & fashion industry.

---

ModaPoint: directory of fashion and apparel in Brazil. Contact: Marcio Mello e-mail: marcio@modapoint.com.br

---

My-Supplier.com: The Premier All-Industry Awards, Recognition, Markings and Embellishment Business Portal. My-Supplier provides the Awards and Recognition and Embellishment business person a convenient and centralized, one-stop Internet access to industry companies, information, equipment and supplies. Address: P.O. Box 350742 Westminster Colorado 80035 U.S.A. Phone:(303) 438-0906 Fax: (303) 438-8776 Email: webmaster@mysupplier.com Contact: Mark McKinnon, CEO
---

National Cotton Council of America: The National Cotton Council of America's mission is to ensure the ability of all U.S. cotton industry segments to compete effectively and profitably in the raw cotton, oilseed and U.S.-manufactured product markets at home and abroad. (Cotton producers, ginners, warehouses, merchants, crushers, cooperatives, manufacturers etc.)
---

NPD Group: The NPD Group is the leading provider of essential market information collected and delivered online for a wide range of industries and markets (including Apparel). NPD combines their own must have information on industry sales, market share and key demographic trends with additional information from third parties, links and feeds on their websites.
---

NYCEDC: On January 11, 2010, Mayor Bloomberg and NYCEDC launched Fashion.NYC.2020, a strategic study to examine the challenges facing the fashion industry. After conducting surveys and interviews with more than 500 industry professionals, NYCEDC developed a suite of six initiatives to maintain and enhance New York City's position as the global leader in fashion.
Learn more about New York Fashion.
---

Office of Textile and Apparel (OTEXA): US Department of Commerce Trade Development. The site contains Trade data, import quotas, trade agreements, trade events, publications, textile correlation, NAFTA etc.
---

Samsung Fashion / Samsung Design:
---

San Jose Fashion Week:
---

Texcom (Korea): Texcom is a service born from the need of up-to-dated, accurate and reliable information about the korean textile industry. They investigate data from personal and professional resources. They synthesize and analyze in order to put a variety of reliable information at your finger tips. They are also supported and backed by many public associations. You will find detailed data of producers, products and order inquiries, news, market trends and much the more. Their presented service will help and improve your marketing power on the Korean textile industry. Texcom specializes in the textile industry for supplying authoritative and reliable information for practical business use.
---

TexIndex.com (China): help to promote your company's products and increase your sales by meeting new buyers and sellers from all over the world. It now possesses a large database, which contains more than 35,000 suppliers from China. Products cover all sectors of the textile and apparel industry. You will find their service helping and improving your marketing power on the Chinese textile Address: room 511 no.333 hongqiao road shanghai 200030 CHINA Phone: 86-021-64691313-14 Fax: 86-021-34241735 Email: wedoliya@texindex.com Contact: Ray
---

Tex.NET. (English/italian): Various info. related to the apparel industry.
---

Textile Information Center: Textile and apparel resource directory. From fibers to garments, trade shows and more.
---

Textile World (English / Italian): professional world search index for textiles. Approx. 6,000 textile operations divided by category and country.
---

Textilelink: Includes firms, associations, research facilities, and government sources.
---

TextileSolutions: TextileSolutions was one of the first company in the world to provide cutting-edge technology and advanced business consultancy services in e-commerce in the textile industry. The company was founded in 1999 by textile professionals and IT specialists. Following a reconstruction of the business in Spring 2001 the strategy was revised. The result is three different divisions with different focus but sharing the same base of experience and knowledge: TS Marketing, TS E-Commerce and TS Consulting. Nard Powered by Textile Solutions - North American Restoration Dry Cleaners, located throughout the United States, are the leaders in restoration dry cleaning in their markets. As a group, they have dedicated themselves to standardized processes and to Responsibly Restore only those items deemed affected and wanted by the insured.
---

Texwatch: is one of the worlds first and leading portal for the textile & apparel industry, founded by industry leaders and technology experts. Its mission is to provide a common platform for the exchange of textiles & apparel information and products. It aims to become a one-stop source of market information for leaders and mangers of the textile & apparel industry. TexWatch.com providers up to date news., market prices, hot discussion, sample gallery, and more textile-apparel related information. They also utilize the web address TexExchange.com & TexStudio.com,
---

TextileWeb: textile industry portal.
---

The Garment Network: the garment network is a group dedicated to serve individuals or companies in search of different services in the apparel industry.
---

TIFBD (The Internet Fashion Database): The Internet Fashion Database is an ambitious project with the purpose of cataloging and discussing the people, events and companies involved in the fashion industry and to document their complex relationships.
---

TIMS: Textile Information Management System. An interactive internet system grouping thousands of textile and apparel industry companies. To ensure our members the best, most reliable service, Unicate Network Inc. is made up of a team of specialists in textiles, programming and marketing. The heads of Unicate have up to 27 years of consulting experience in textiles, programming and marketing, and use their expertise and knowledge to maximize the synergy of the industry.
---

UsTrendy: A new fashion company and fashion website , www.UsTrendy.com, is facilitating a revolutionary process through its website, to help democratize a sometimes top-down fashion industry. At the site, aspiring fashion designers can upload their designs for other users to view. Those users vote for their favorites, and the top-rated clothing is produced. In this way, the customers decide what is produced each season. Address: 1050 Winter Street Suite 1000 Waltham, MA 02451 Phone: 781 530 3668 Fax: 617 437 9440 Contact name Sam Sisakhti
---

Virtual Garment Center: Directory of manufacturers, retailers, textile companies, jobbers, buying offices etc.
---

WN Fashion Guide : fashion guide from the WN Network.

Apparel Search is clearly the largest and most comprehensive b2b directory for the apparel & fashion industry. However, we felt that you may be interested in reviewing additional apparel links. Apparel Links are easy access to other fashion industry web sites. So, here they are...
Apparel Links of popular interest:
Do you enjoy apparel as much as we do?
Don't forget to visit our education page where you can locate fashion schools, as well as other educational resources.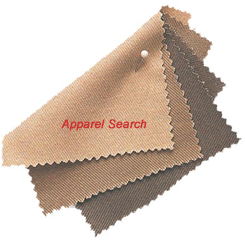 Thank you for using the Apparel Search website.