Brand Positioning: Juniors, ages 18-34 Secondary: Girls, ages 7-16
Candie's is a clothing brand started in 1978. It was originally a Charles Cole line of shoes from El Greco Inc. In 1986, Pentland Group acquired El Greco. Pentland sold Candie's to Charles Cole's son Neil in 1991. Candie's Inc. acquired the Candie's brand in 1993. Since 2005, Kohl's Department Stores has had exclusive rights to the Candie's brand in all departments except shoes.
Iconix In 2016, the brand introduced Sarah Hyland as the first ever Creative Director. In addition to starring in each campaign, Sarah will be influencing the development and design of each new collection.
The Candie's brand was purchased by Iconix Brand Group.
Learn more about the women's Candie's fashion brand.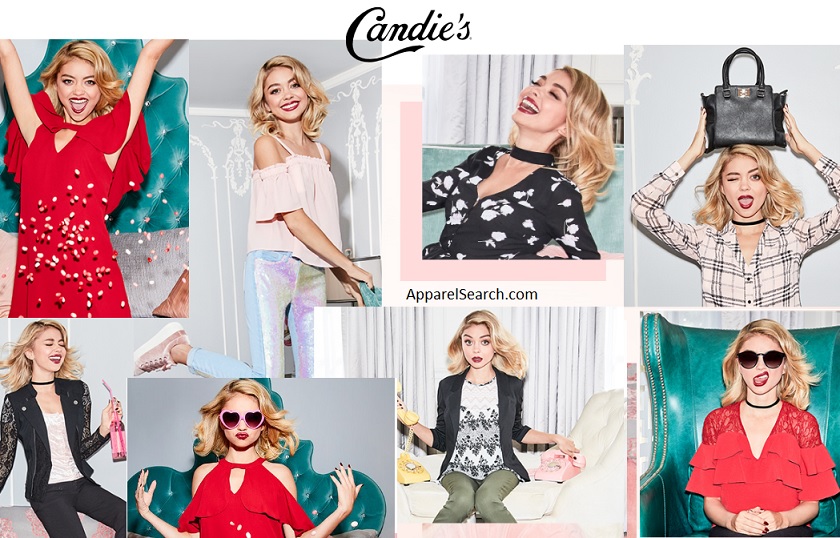 If you have changed your mind and do not wish to research the brand Candies, you can use the search engine on this page to find another clothing label that may be of more interest.
When you are ready to research additional fashion brands for women you can try the following pages to find our alphabetical list of women's fashion brands.
Have you seen our Fashion Designer Directory section.
What ever you are wearing, is in fashion.
Apparel Search is a leading guide to fashion, style, clothing, glam and all things relevant to apparel. We hope that you find this Candies page to be helpful.

Candies