Vans is a leading footwear brand and does an excellent job with youthful fashion as well. The story goes back to the 1960's and has continued to develop year after year with interesting new trends.
In 1966, Brothers Paul Van Doren and Jim Van Doren along with partners Gordon Lee and Serge Delia open for business at 704 E. Broadway in Anaheim, Calif. on March 16. The Van Doren Rubber Company is unique in that it manufactures shoes on premises and sells them directly to the public. The name House of Vans is coined Early 70s Skateboarders who like Vans' rugged make-up and sticky sole are seen sporting for the first time and is showcased on the windows of the Anaheim location. In 1976, The Vans #95, now known as the Era, with a padded collar and different color combinations, is designed by Tony Alva and Stacy Peralta and becomes the shoe of choice for a generation of skateboarders. Also, the Vans' "off the wall" logo makes its debut.
Vans #36, the Old Skool, debuts with the now famous Vans Sidestripe. The Old Skool is Vans' first skate shoe that incorporated leather panels for increased durability. What started as a random doodle by Paul Van Doren was originally referred to as the "jazz stripe" and has become the unmistakable hallmark of the Vans brand.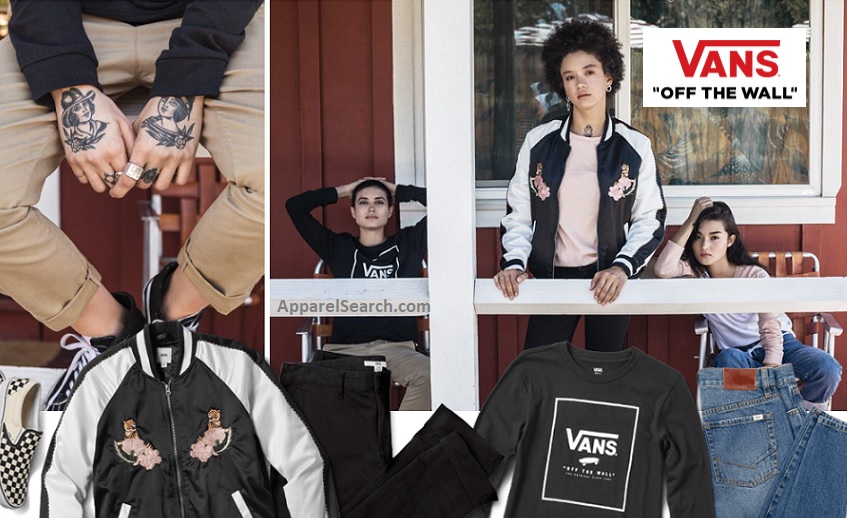 Learn more about the women's Vans clothing & shoe brand at their website.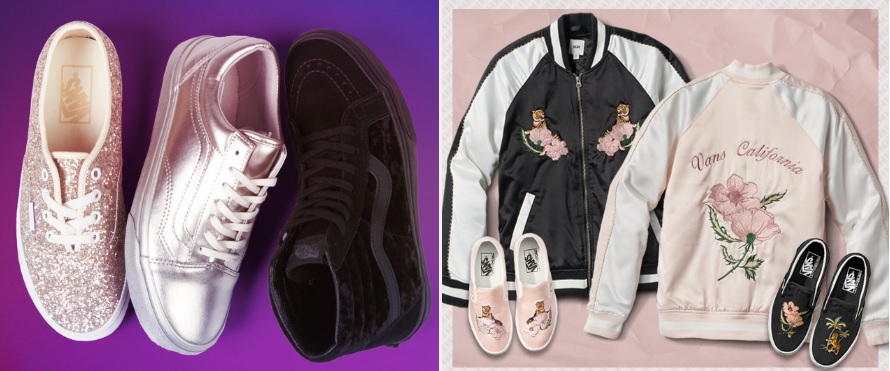 If you have changed your mind and do not wish to research the brand Vans, you can use the search engine on this page to find another clothing label that may be of more interest.
When you are ready to research additional fashion brands for women you can try the following pages to find our alphabetical list of women's fashion brands.
Apparel Search is a leading guide to fashion, style, clothing, glam and all things relevant to apparel. We hope that you find this Vans page to be helpful.
The clothing that you are wearing today is most definitely in style. You are clearly a trendsetter.

Vans