Are you seriously looking for information on bedgowns? To be honest, that term is a bit outdated. Possibly, you are as well.
Bedgowns of lightweight printed cotton fabric were fashionable at-home morning wear in the 18th century.
A bedgown (sometimes bedjacket or shortgown) is an article of women's clothing for the upper body, usually thigh-length and wrapping or tying in front.
They were not necessarily worn to bed.
Related to bedgown: bed jacket, petticoat, nightgown.
Over time, bedgowns (also called in this context shortgowns) became the staple upper garment of British and American female working-class street wear from the 18th to early 19th centuries, worn over petticoats and often topped with an apron. Made of sturdy cotton, linen, wool or linsey-woolsey, these bedgowns were simply cut to a T-shaped pattern, and were worn overlapped in front or with the front skirts cutaway. The term "bed gown" to describe this item of clothing was used as late as 1876.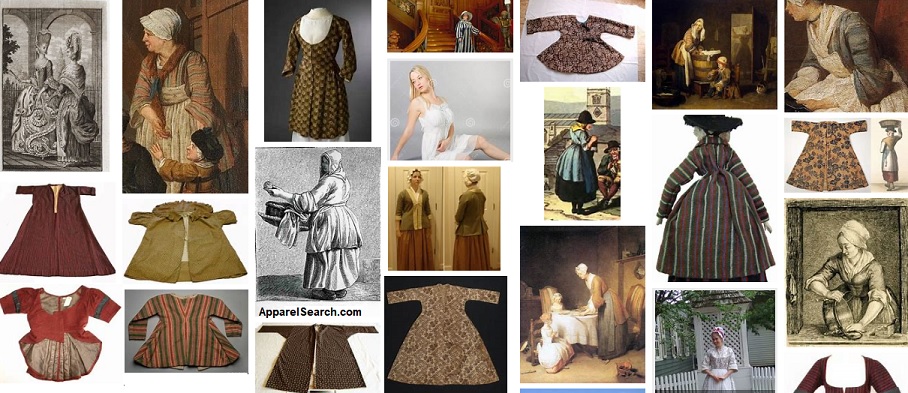 You may also be interested in learning more about women's pajamas. Not too many things better than a nice pair of flannel pajamas.
Apparel Search is a leading guide to fashion, style, clothing, glam and all things relevant to apparel. We hope that you find this Women's Bedgown page to be helpful.
What ever you are wearing, is in fashion.
If you want to be even more stylish, you should wear your Women's Bedgown.
Women's Clothes Directory: