What are career shoes? A career is an occupation undertaken for a significant period of a person's life and with opportunities for progress. Basically, it is in regard to ones employment. Let's think of career shoes as the type of shoes that would be worn in a business environment. Yes, it is understood that the world is full of many careers. Being a lifeguard can be a career, but we are not talking about flip-flops being career shoes. We are really referring more toward the type of shoes one one wear to the office.
Career shoes are footwear worn with business attire.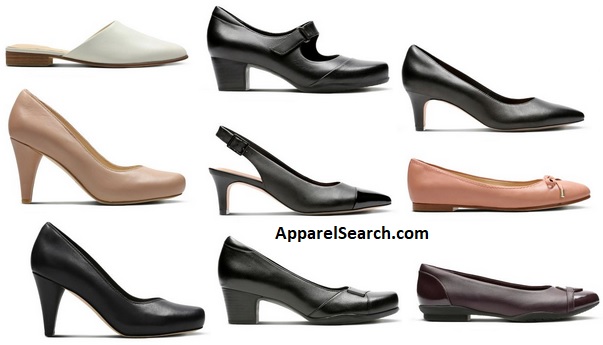 You are dedicated to your career, and you deserve to wear premium footwear that feels luxurious and looks perfect with your business attire.
Dress shoes can be business casual. Who said comfortable shoes cant be stylish and business savy? For a look that's more classy than casual, add a pair of women's career shoes to your wardrobe.
You may find the following footwear to be of interest as well.
Apparel Search is a leading guide to fashion, style, clothing, glam and all things relevant to apparel. We hope that you find this women's career footwear page to be helpful.
What ever type of shoe you are wearing is in style today.
If you want to be even more stylish, you should wear your favorite footwear.

If you are looking for a career in fashion, you can visit our fashion career section.
Thank you for using the Apparel Search website.