Relaxed, comfortable and unconcerned about being overly formal. These are boots that are suitable for everyday wear rather than formal occasions. Boots that are relaxed or informal.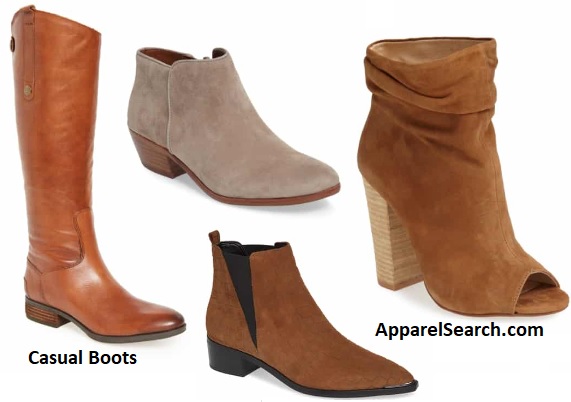 The outfit possibilities with boots are endless. Depending on your style and your personal preference, a classic black or brown riding boot might just be the only boot you need. However, you most likely want additional options in your wardrobe.
Boots inspired by a life well lived. Be relaxed and go casual.
Don't forget you will need casual boots for various times of year and weather conditions. You will want cute & trendy, rugged & outdoorsy, spring/summer, etc.
Suede boots, booties, furry snow boots, you will want a wide assortment.
Find the perfect pair of boots for your skirt, jeans, shorts, and more.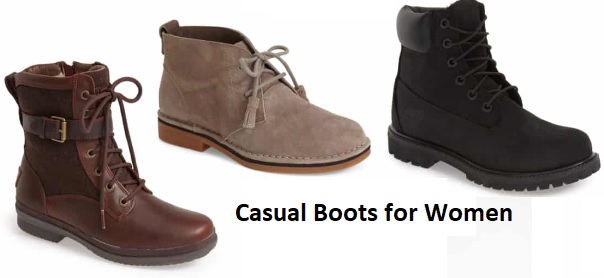 Return to the Women's Clothes Directory C main page.
Thank you for using the Apparel Search website.