In this women's clothing section of the Apparel Search directory, you will find all sorts of interesting information regarding classic shoes for women.
A shoe is a covering for the foot, typically made of leather, having a sturdy sole and not reaching above the ankle.
What do you mean when you say a "classic" shoe?
The word classic has multiple meanings.
Judged over a period of time to be of the highest quality and outstanding of its kind.
Remarkably and instructively typical.
Women's classic shoes are ones that are almost always in style. The peak and dip in regard to popularity, but in general they are in the wardrobe year after year. Think of this type of shoe as timeless.
Brands, colors, styles, trendy designs, they come and go, but classic shoes thrive through every era.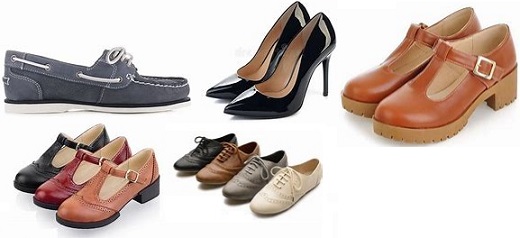 If your closet is only full of trendy shoes, you may want to also purchase a few time tested silhouettes. If you go to your favorite retail you will most likely find a women's classic footwear collection of time-tested styles. The perfect addition to round out your shoe collection.
You may also be interested in the following footwear categories.
Apparel Search is a leading guide to fashion and footwear. We hope that you find this ladies classic shoe page to be helpful.
What ever type of footwear you are wearing today is in style for sure.
If you want to be even more stylish, you should wear your favorite pair today.

Thank you for using the Apparel Search website.