Apparel Search is a leading guide to fashion, style, clothing, glam and all things relevant to apparel. We hope that you find this Women's Homecoming Footwear page to be helpful.
Homecoming is the tradition of welcoming back former students and members and celebrating an organization's existence. It is a tradition in many high schools, colleges, and churches in the United States and Canada.
The homecoming dance—usually the culminating event of the week (for high schools)—is a formal or informal event, either at the school or an off-campus location. The venue is decorated, and either a disc jockey or band is hired to play music. In many ways, it is a fall prom. Homecoming & prom shoes come in a vast selection of styles. Homecoming dances could be informal as well just like standard school dances. At high schools, the homecoming dances are sometimes held in the high school gymnasium or outside in a large field. Homecoming dance attire is less formal than prom. females generally wear knee length dresses.
A shoe is an item of footwear intended to protect and comfort the human foot while the wearer is doing various activities. Shoes are also used as an item of decoration and fashion. Homecoming shoes come in a wide assortment of colors, fabrics, and styles. They are appropriate for being worn with a dress.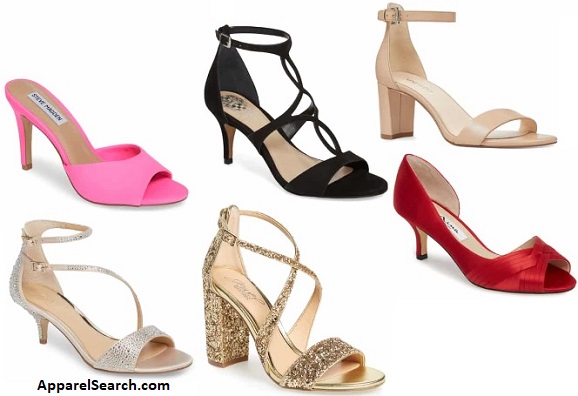 What ever style of footwear you are wearing is in fashion.
If you want to be even more stylish, you should wear your absolute favorite homecoming footwear.

Have you seen our Fashion Designer Directory section?