Apparel Search is a leading guide to fashion, style, clothing, glam and all things relevant to apparel. We hope that you find this Women's Insulated Boots page to be helpful.
Boots that are insulated stay warmer. Working your way through troublesome winter weather doesn't have to be as difficult as you think. The important thing is to select the proper boots for the weather. If you are in the need of warmth, we suggest women's insulated boots. You can find plenty of options from shoe brands such as Sorel, Merrel, Kamik, Cabela, Bearpaw, and many others.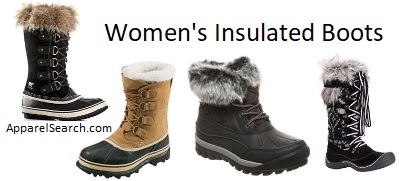 Insulated means protected by interposing material that prevents the loss of heat. Show manufactures have an assortment of insulating material at their disposal. However, some materials obviously work better or worse than others.
A few types of insulation include the following:
Primaloft
Thinsulate
Heatseeker (developed by The North Face)
Omniheat
Zylex
M Select Warm (developed by Merrell)
Have you heard of Thinsulate?
Thinsulare is a thin, lightweight and warm synthetic insulation. The product was developed by 3M.
The insulation value of a snow/winter boot that contains Thinsulate is measured by the weight of the Thinsulate, in grams per square meter of insulation. Thus, you'll find boots with Thinsulate insulation that range from 100 gram insulation to 1000 gram insulation. The higher the number, the more Thinsulate is in the boot and, theoretically, the warmer the boot should be.
Here are a few options from Thinsulate.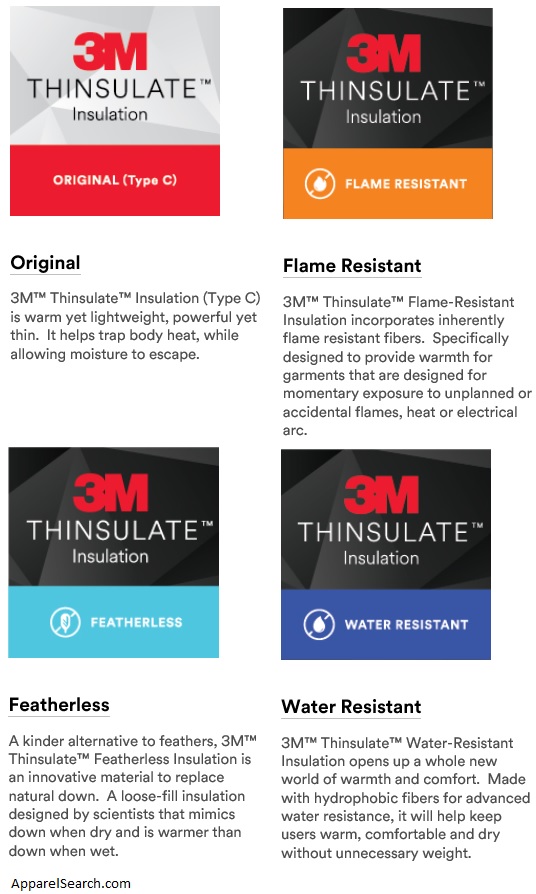 Learn more about snow boots in our fashion influence section.
You may find the following footwear pages to be of interest for further research.

What ever style of boot you are wearing they are most likely in fashion.
If you want to be even more stylish, you should wear your favorite women's insulated boots.