Apparel Search is a leading guide to fashion, style, clothing, glam and all things relevant to apparel. We hope that you find this Women's Moc Turtlenecks page to be helpful.

To understand the Moc neck shirts, it is important to also understand the turtleneck tops. A turtleneck, polo neck, or roll-neck (US, Canada)or skivvy (Australia, New Zealand) is a garment with a close-fitting, round, and high collar that folds over and covers the neck.

A simpler variant of the standard turtleneck is the moc turtleneck (or mock turtleneck). This type of neck that resembles the turtleneck with the soft fold at its top and the way it stands up around the neck, but both ends of the tube forming the collar are sewn to the neckline.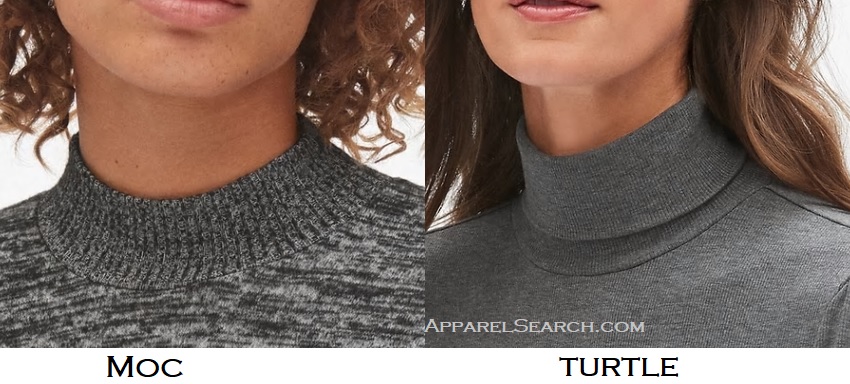 The moc turtleneck is all about the neckline. This type of top can be made in a wide variety of styles and materials.
Learn more about moc neck shirts.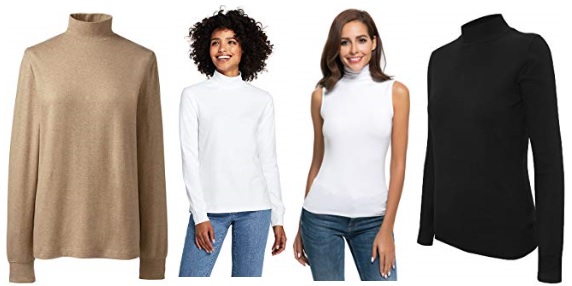 What ever type of women's top you are wearing, is in fashion.

If you want to be even more stylish, you should wear your Women's Moc Turtlenecks.