Apparel Search is a leading guide to fashion, style, clothing, glam and all things relevant to apparel. We hope that you find this Women's Moccasins page to be helpful.
A moccasin is a soft leather slipper or shoe, having the sole turned up on all sides and sewn to the upper in a simple gathered seam. This show is made strictly without a separate heel. This type of shoe style appears to have originating among North American Indians.
A moccasin is a shoe, made of deerskin or other soft leather, consisting of a sole and sides made of one piece of leather, stitched together at the top, and sometimes with a vamp. The sole is soft and flexible and the upper part often is adorned (embellished) with embroidery or beading.
Moccasins for Women are ideal for wearing around the house or around town! There are many brands of women's moccasins available in the retail market.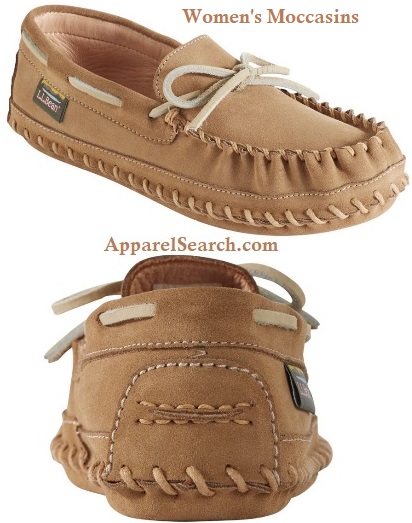 Moccasin style slippers are also popular.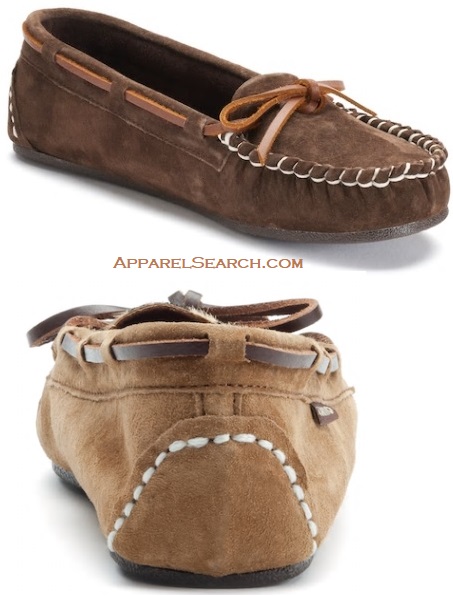 When you are done researching ladies moccasins, you may want to learn about the following footwear categories:

What ever style of shoe you are wearing, is in fashion. If you want to be even more stylish, you should wear your favorite ladies style moccasins.