Apparel Search presents Coco Chanel Profiles.
Chanel S.A. is a French fashion house founded by the couturier Gabrielle "Coco" Chanel, well established in haute couture, specializing in luxury goods (haute couture, ready-to-wear, handbags, perfumery, and cosmetics among others).
Gabrielle Bonheur Chanel was a French fashion designer and founder of the Chanel brand. She was the only fashion designer to appear on Time magazine's list of the 100 most influential people of the 20th century. Chanel was raised in an orphanages and taught to sew. She had a brief career as a singer before opening her first clothes shop in 1910. In the 1920s, she launched her first perfume and introduced the Chanel suit and the little black dress.
In the 1920s, Chanel took her thriving business to new heights. She launched her first perfume, Chanel No. 5, which was the first to feature a designer's name.
In 1925, she introduced the now legendary Chanel suit with collarless jacket and well-fitted skirt.
Coco Chanel died on January 10, 1971, at her apartment in the Hotel Ritz. She never married, having once said "I never wanted to weigh more heavily on a man than a bird."
| | |
| --- | --- |
| Bing Search Results: | Google Search Results: |
| | |
Apparel Search guide to Coco Chanel Profiles photos, Coco Chanel Profiles videos, Coco Chanel Profiles news, Coco Chanel Profiles blog posts and more... If you are interested in fashion and style, you will be interested in Coco Chanel Profiles.
Visit the official CHANEL website.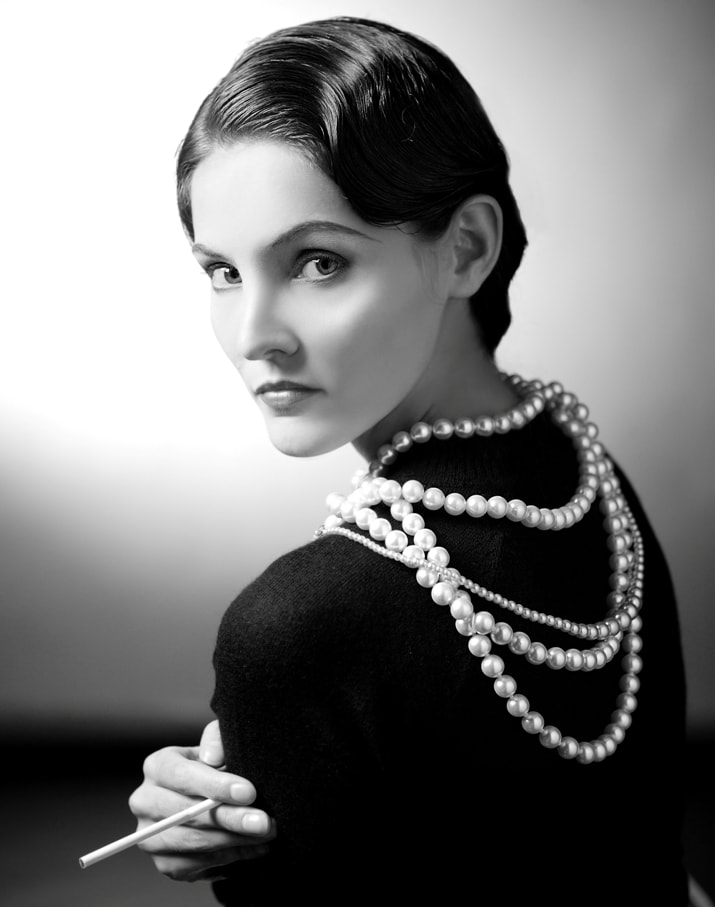 Return to the Fashion Designer section. Or search for designers by the fashion designers name.
In the opinion of Apparel Search, fashion should be designed with a few primary concepts in mind. The garments should be glamorous, practical, comfortable, stylish, and in the right weight and color. If designers follow these rules they will present only sumptuous and striking fashion.
When selecting designer fashions, please make sure that you select clothing that is appropriate for the occasion.
See what the fashion celebrities are wearing. They love wearing designer fashion.

If you are interested in doing some additional reading you can click this link to learn more about fashion designers.
Do you like Coco Chanel Profiles?