We hope that you enjoy reading about fashion events.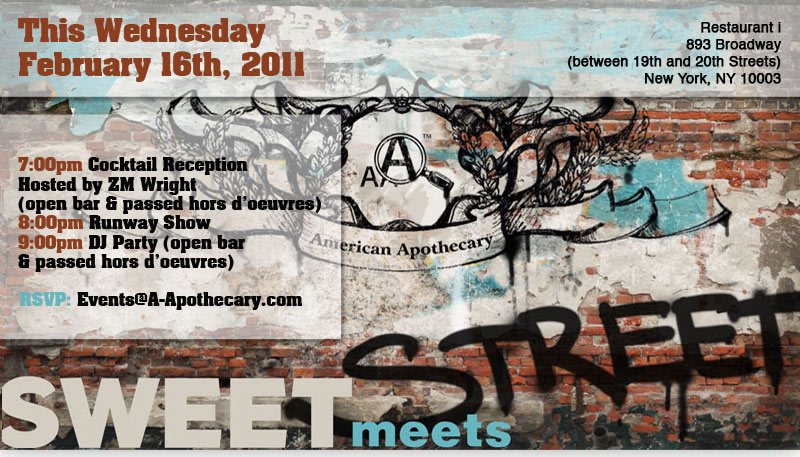 American Apothecary is an avant-garde T-shirt company showcasing remedies that are no longer available because they are now illegal and/or exceptionally dangerous. Cocaine, heroin, and cigarettes were not always feared and controlled substances. In fact, in the early 1900's cocaine was widely used in toothache drops for children, heroin was used as a painkiller, and cigarettes were offered to asthmatics for instant relief. Learn more about
American Apothecary
Learn more about international fashion week events.
Fashion Event News. Fashion Week Directory Fashion Week News
2011 Fashion Articles 2010 Fashion Articles 2009 Fashion Industry Articles

Fashion Event Articles Fashion Event Articles 2009 Fashion Event Articles 2008 Fashion Event Articles 2007 Fashion Event Articles 2006

Search for additional information about Apparel, Fashion or Clothing.
You are welcome to further discuss these fashion events at the Fashion Industry Network.
Learn about Fashion Weeks.
Bookmark this on Delicious
Learn more about the Apparel Industry here on Apparel Search.
You may want to read fashion blogs to learn more about fashion events. Fashion bloggers typically do a good job with reporting on fashion events.
If you would like to read some of the old fashion event articles, you can try the following links:
Fashion Event Articles 2009